It's Prime Day for Amazon.com (NASDAQ:AMZN) shoppers. The leading online retailer is going to be offering some pretty juicy markdowns on Monday and Tuesday, but the same can't be said about the stock itself.
Amazon has been an all-weather market favorite, and it enters this trading week less than 2% away from taking out April's all-time highs. If you're looking for a Prime Day-sized discount consider some of the other growth stocks trading for more than 30% below their recent highs. Peloton Interactive (NASDAQ:PTON), JD.com (NASDAQ:JD), and Etsy (NASDAQ:ETSY) are some of the market's best deals right now for growth stock investors. Let's go shopping.


IMAGE SOURCE: GETTY IMAGES.
1. Peloton: 36% below all-time high
Peloton was pedaling through the pandemic with ease, but then its two wheels came off. The first wheel flew off when viable vaccines hit the market, and investors figured that Peloton would lose momentum as gyms reopened. The second wheel rolled away away last month when Peloton issued a recall on its treadmills following dozens of reported accidents including the death of a 6-year-old child.
The bullish case for Peloton remains strong. Peloton bikes aren't a fad. They're an investment. You don't pay thousands of dollars for a Peloton bike or tread just to stop paying the monthly premium subscription and let it collect cobwebs. Revenue soared 141% to nearly $1.3 billion in its latest quarter. The number of connected fitness subscription workouts more than tripled, with users averaging 26 workouts a month. Gyms have opened, but everyone's still pedaling, walking, or running on their Pelotons.
Revenue will inevitably slow at this point, but it's not a deal breaker. Analysts see revenue turning a profit on a 33% increase in revenue. Wall Street's been consistently conservative with its Peloton forecasts.
---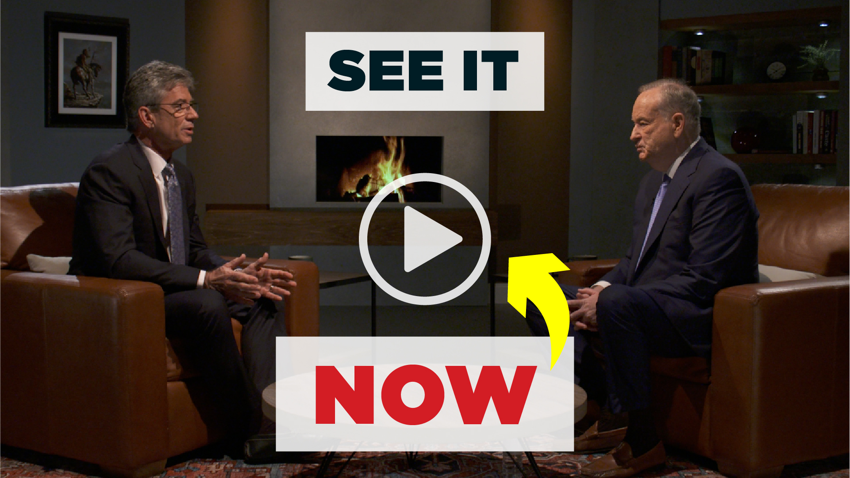 Bill O'Reilly here. I've got a brand-new exclusive interview to share with you today.
This guy has predicted many of the biggest moneymaking trends in the market. He invested in three of the most innovative companies of all time…

Apple at a split-adjusted $0.18 in 1995, Netflix at a split-adjusted $1.62 in 2005, And Amazon at $35 that same year… And he still holds every share.
(Amazon is up 9,300%… Netflix up 33,000%… and Apple is up 74,000% from when he bought.)
I sat down with him to discuss the next big tech innovations. And what he showed me was actually really surprising. He ranked four big innovations that are going to radically alter our world over the next two years.
---
2. JD.com: 34% off
A lot of the market's best growth stocks have corrected sharply since peaking in mid-February, and China's JD.com is on that list. This is country's top dog in e-commerce when it comes to revenue.
Revenue is accelerating here. Revenue rose 39% in this year's first quarter, following top-line increases of 25% and 29% in 2019 and 2020, respectively. There are some big risks when it comes to investing in Chinese stocks, but online retail doesn't carry the regulatory risks that come with social media platforms and search engines. Folks still need to shop, and JD.com makes it easier.
3. Etsy: 33% off
We can wrap up our Amazon Prime Day shopping trip with another online marketplace. Etsy has become the niche leader for arts and crafts, a market that Amazon has tried to compete in but has failed in slowing Etsy's dominance.
The COVID-19 crisis helped Etsy in a couple of different ways. With folks sheltering in place, artisans looking for side hustles set up shop on Etsy. Customers also gravitated to Etsy, and that became clear early in the pandemic when folks turned to Etsy for unique and fashionable face coverings. The market for masks has cooled dramatically in the recovery, but Etsy's still getting the job done. The $3.1 billion in gross merchandise sales on Etsy through the first three months of the year is a 128% increase over the past year. Masks are now just 2.5% of gross merchandise sales, so Etsy is clearly thriving as a platform in the new normal. The stock will eventually follow suit.