Bitcoin (CCC:BTC-USD) is still the king of cryptocurrencies. Indeed, this crypto juggernaut's valuation eclipses its peers, and likely will continue to for some time. However, crypto investors are always on the lookout for what could be the next Bitcoin. And a range of new options are increasingly popping up to meet this demand.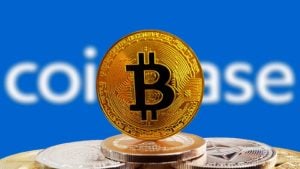 One of the validation points investors look for with cryptocurrencies in picking winners is whether or not these crypto options are available on Coinbase (NASDAQ:COIN). The "Coinbase effect" is real. Indeed, investors look for this validation in many cases before jumping aboard.
Coinbase has been relatively aggressive with adding new cryptocurrencies to its exchange of late. Most recently, the exchange announced it would add three new cryptos. Each has had a mixed response to the news.
Let's dive into the three new cryptocurrencies coming to Coinbase… and whether they could be the next Bitcoin.
---
Musk is on record saying this new energy technology "will grow faster than" electric vehicles.
But he's not talking about fuel cells or wind turbines.
While electric vehicles are a potential $5 trillion industry… Global energy experts say the potential of this new energy technology is $110 trillion! That's 22x bigger.
This little-known stock is at the forefront. It has MORE market share than Tesla.
Yet, it trades for a fraction of the price… A 20,000% growth surge is imminent.
Not only will it be bigger than Tesla. But I think this one company could become the "Amazon of Energy"… totally disrupting and dominating the entire space. Full details here.
---
Could These 3 New Cryptos Be the Next Bitcoin?
Coinbase now officially accepts the following three cryptocurrencies on its platform: BarnBridge (CCC:BOND-USD), Livepeer (CCC:LPT-USD), and Quant (CCC:QNT-USD).
In the case of BarnBridge, investors seem to like the crypto's DeFi potential as well as its Ethereum backing. This cryptocurrency's first application, SMART Yield, is a DApp allowing users to differentiate between risk profiles of various bond-like instruments.
Editor's Note: [BUY ALERT] Details on Four Altcoins With 10X Potential
Livepeer is another Ethereum-backed token, known for its DeFi applications in the video streaming space. This cryptocurrency's ability to distribute and transcode video on its network is impressive. And investors seem to like this real-world application presently.
QNT is a token used to power Quant's Overledger enterprise software solutions. These solutions are aimed at being the link between public blockchains and private networks. The ability for decentralized applications to operate on multiple blockchains simultaneously has inspired many investors to check out this crypto option.