Sponsored
I just went live with an urgent message for investors.
I've identified the top dividend stock for the remainder of 2023…
A stock I'm convinced is your best chance to fight back against rising inflation and a looming recession.
With a massive 14% yield, this stock has been so consistent with its payouts I call it my "Sure Thing."
And I am prepared to share it with you today … absolutely FREE.
What's more, I've prepared to send you 4 additional inflation busting dividend stocks with the potential to increase your income every year without investing a single penny more!
I put it all together in a FREE package I call the Income Forever Bundle.
It includes my brand-new book that's packed with income tricks, tips and secrets I've acquired over 20 years of helping independent investors achieve financial freedom.
But this is a limited time offer, so click here to claim your FREE Income Forever Bundle today.
---
Frequent dividend payments can provide a financial cushion during your retirement years and also help with current expenses. Companies that offer dividends give shareholders more reasons to hold onto shares during good times and bad times.
When the bad times come, the stock market can present opportunities to investors. Stock valuations get lower, and some dividend stocks suddenly look like bargains. Buying shares in undervalued companies gives you a greater margin of safety and a higher dividend yield. Finding undervalued dividend stocks can help you secure higher yields for stable corporations that have ample cash flow and earnings growth to support future dividend hikes.
These three top dividend stocks to buy have seen their stock prices fall a bit lately but are still enticing choices for long-term investors.
| SYMBOL | COMPANY | PRICE |
| --- | --- | --- |
| PRU | Prudential Financial | $85.39 |
| PSA | Public Storage | $287.76 |
| BAC | Bank of America | $28.57 |
Data last updated: June 22, 2023 12:10 PM EDT
Prudential (PRU)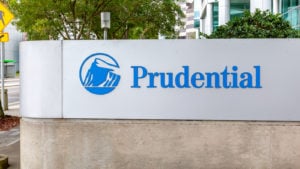 Prudential (NYSE:PRU) has had a tough start to 2023, with shares down roughly 16% year-to-date. The company reported decreases in revenue and earnings for each quarter in 2022, but the most recent earnings report suggests Prudential is on the right track. In Q1 2023, Prudential reported $1.46 billion in net income and $17.05 billion in revenue.
If Prudential continues reporting results like the first quarter, the P/E ratio will condense and support further capital appreciation. Prudential's forward P/E ratio sits a tad below 7, which is lower than Prudential's historical P/E ratio, which has ranged from 8 to 10. Once the bad quarters go in the rearview mirror, the P/E ratio can reach a more reasonable level.
The company's exposure to commercial real estate presents a risk, but Prudential's leadership feels confident about continuing the streak of good quarters. The company recently announced a dividend hike from an annualized $4.80 dividend per share to an annualized $5 dividend per share. This dividend hike represented a 4.17% year-over-year increase and brought the dividend yield above 6%. The current dividend and adjusted book value per common share of $97.29 helps establish Prudential as one of the high-yield, undervalued dividend stocks to consider.
Public Storage (PSA)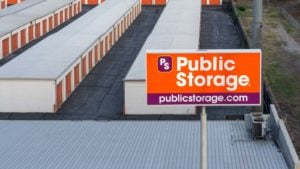 Public Storage (NYSE:PSA) is a real estate investment trust that acquires and maintains self-storage properties. The company has been volatile in 2023 but is up 5% year-to-date. The stock is down almost 20% from its all-time high and is reasonably valued. The company has a 12 P/E ratio and a 4% dividend yield.
Public Storage reported funds from operations (FFO) of $4.08 per diluted share in the first quarter. REIT investors use FFO per share when assessing investments instead of EPS to gauge the dividend's safety. $4.08 FFO per diluted share is more than enough to cover the quarterly $3 dividend. Funds from operations jumped 11.8% year-over-year, and revenue also increased by 9.8% compared to Q1 2022.
Other public storage stocks like CubeSmart (NYSE:CUBE) and Life Storage (NYSE:LSI) have higher P/E ratios, ticking in at 29 and 30, respectively. These companies are also some of the best dividend stocks for investment capital due to their high yields, but Public Storage has them beat on valuation. All three REITs produced similar year-over-year growth in FFO and revenue.
Bank of America (BAC)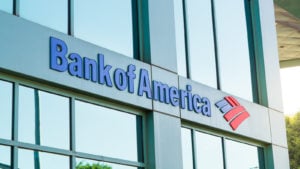 Bank of America (NYSE:BAC) saw its stock price tumble as a result of the Silicon Valley Bank fallout in March. The news shocked many investors and led to a major selloff in bank stocks. Regional banks got hit hard, but the more established banks also saw significant declines.
While Silicon Valley Bank's downfall created reasonable concern, Bank of America's stock didn't have much reason to fall as much as it did. If anything, Silicon Valley Bank's collapse helped Bank of America, as the large bank reaped $15 billion in deposits a few days after government authorities closed Silicon Valley Bank. Consumers and businesses moved their money into more established financial institutions like Bank of America to mitigate their risk.
Bank of America has done its part with 9.2% year-over-year revenue growth and 15.5% year-over-year income growth in Q1 2023. It's also the second-largest bank in the U.S. and has over $3 trillion in assets. The company has a P/E below 9, a P/B ratio below 1, and a dividend yield above 3%. You can get higher yields with other undervalued dividend stocks, but Bank of America rarely has a yield above 3%. Bank of America trades below $34/share, the price BAC stock had before the Silicon Valley Bank news gripped the markets. No underlying changes to the company, plus its strong position in the banking industry, suggest the market's reaction in March was misguided.
---
Sponsored
Few people realize this…
But dividends account for up to 90% of the stock market's returns over the past century!
I think it's a crying shame folks don't know how powerful dividends are.
That's why, today, I'm giving you my Ultimate Dividend Package – completely free of charge.
(Seriously… no credit card required.)
You'll get my top dividend picks and my favorite strategies… so you can collect massive income while you enjoy life!
How you can lock in an ULTRA-SAFE 9% yield…
My top three "Extreme Dividend" stocks, which could supercharge your dividend gains.
My No. 1 dividend stock for a LIFETIME of income.
How you can make money even if a stock goes DOWN… without options, shorting or anything fancy.
How you can turn a small dividend yield of even 2% into a 5%… 10%… even a 20% yield on your initial investment… with one little trick!
>>> Click Here for Your Free Ultimate Dividend Package. <<<
Don't miss your chance to grab this incredibly powerful package for free!
P.S. When I say FREE, I mean it. There is no catch, you get my entire Ultimate Dividend Package… including my #1 dividend stock…. Free of charge.