The artificial intelligence (AI) story is booming, creating massive opportunity, especially for these AI stocks that could skyrocket. According to Grand View Research, the global AI boom could grow from about $137 billion in 2022 to more than $1.81 trillion by 2030. Accenture (NYSE:ACN) also seems to agree with this sentiment claiming "Artificial intelligence will, on average, boost rates of profitability by 38% and provide an economic boost of $14 trillion in additional gross value by 2035."
It's already impacting nearly every corner of our economy and the supply chain is no exception. Supply Chain Brain has indicated the use of AI in supply chain management is increasing dramatically. Already, it's being used to improve efficiency of operations, cut costs, optimize inventory and shortage management. This is only the start of AI and its potential impact on your portfolio could be significant.
That being said, here are some AI stocks with 10x potential to consider right now.
ROBO Global Artificial Intelligence ETF (THNQ)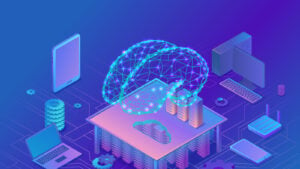 ETFs are a good addition to any portfolio. Not only do they allow for greater diversification, they're cheaper than owning individual stocks. To start off this list of AI stocks with explosive growth, look at the ROBO Global Artificial Intelligence ETF (NYSEARCA:THNQ). The ETF invests in companies leading the AI revolution. THNQ includes companies developing the technology and infrastructure enabling AI, such as computing, data and cloud services. It also has companies that apply AI in various verticals, from business processes to e-commerce and healthcare.
With an expense ratio of 0.75%, the THNQ ETF offers investors exposure to Nvidia (NASDAQ:NVDA), Twilio (NYSE:TWLO), Atlassian (NASDAQ:TEAM), Splunk (NASDAQ:SPLK), Cloudflare (NYSE:NET), C3.ai (NYSE:AI) and 63 other AI-related holdings.
Nvidia (NVDA)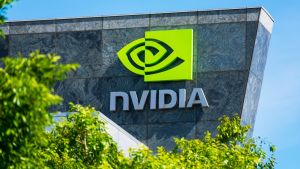 Another one of the top AI millionaire maker stocks is Nvidia (NASDAQ:NVDA). This powerhouse provides the processing power needed to run AI applications, and could see a significant revenue and share price boost because of it. Better, analysts love the stock. HSBC (NYSE:HSBC) recently upgraded NVDA to a buy with a target of $355 from $175.
According to Yahoo Finance, "HSBC analysis shows A.I. chips will be sold at a price 10 to 20 times higher than standard gaming chips, meaning Nvidia won't need to increase sale volume at levels previously expected." Even better, analysts at Truist (NYSE:TFC) just raised their price target on the NVDA stock to $322 from $289 a share, with a buy rating.
Plus, consider this. With its AI capabilities, and massive market share in gaming, data centers and robotics, NVDA should see strong, durable growth for years to come.
Palantir Technologies (PLTR)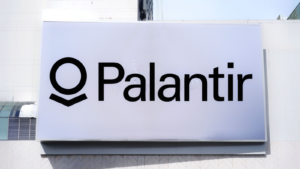 Another hot AI-related stock to consider is Palantir Technologies (NYSE:PLTR). At the moment, it's gaining a good deal of momentum. All thanks to earnings, expectations for profitability and artificial intelligence.
In its latest quarter, the company posted an EPS of 5 cents, beating expectations for 4 cents. Sales were up to $525 million, as compared to expectations for $506 million. Plus, as noted by CNBC, "The company reported its second-ever quarter of positive net income on a GAAP basis, at $17 million, and in a letter to shareholders, CEO Alex Karp said the company expects to remain profitable."
The CEO also said demand for the company's new AI platform is "without precedent," and allows commercial and government sectors to use large language models based on their own private data sets.
#1 AI Stock Trading for $3
AI is by far the biggest tech investing trend of 2023.
But Ross Givens says the #1 artificial intelligence stock is NOT Microsoft, Google, Amazon or Apple.
Nope – his research is pointing to a tiny, under-the-radar stock that's trading for just $3 right now…
And could soon shoot to the moon, handing early investors a windfall.
This company already has 98 registered patents for cutting-edge voice and sound recognition technology…
And has lined up major partnerships with Honda, Netflix, Pandora, Mercedes Benz and many, many others.
So if you missed out on Microsoft when it first went public back in 1986…
This could be your shot at redemption.
Click here now for the full details of this $3 stock that's set to rocket in the AI revolution…

---
Originally published on InvestorPlace.com