Sponsored
AI is by far the biggest tech investing trend of 2023.
But Ross Givens says the #1 artificial intelligence stock is NOT Microsoft, Google, Amazon or Apple. 
Nope – his research is pointing to a tiny, under-the-radar stock that's trading for just $3 right now…
And could soon shoot to the moon, handing early investors a windfall. 
This company already has 98 registered patents for cutting-edge voice and sound recognition technology…
And has lined up major partnerships with Honda, Netflix, Pandora, Mercedes Benz and many, many others.
So if you missed out on Microsoft when it first went public back in 1986…
This could be your shot at redemption.
Click here now for the full details of this $3 stock that's set to rocket in the AI revolution… 
---
With investors looking for growth wherever they can find it, it's a good time to look at penny stocks to watch in 2023. Granted, penny stocks carry a higher risk than blue-chip stocks, but they also carry the potential for outsized returns. These stocks can move quickly on little to no news. And to be fair, that price action is all many traders care about.  On the other hand, if you're looking for penny stocks that may not only be a good trade today but a solid investment that you can hold over several months, you have to look beyond the headlines. That's what analysts are paid to do. Investors can look at analyst ratings to find companies with business models that have the potential to make them multi-bagger penny stocks.  
Investors may have to hold onto these stocks a little longer than a typical trade, but if you have that patience and a high-risk tolerance, here are three penny stocks to watch in 2023.  
Bionano Genomics (BNGO)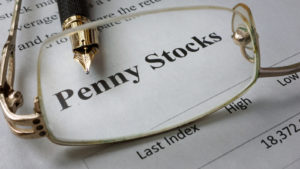 Gene editing will be a closely watched sector for the next decade. So it makes sense that Bionano Genomics (NASDAQ:BNGO) kicks off this list of penny stocks to watch in 2023. The company has several lines of business. However, its signature product is its Saphyr system which is an automated platform that optically maps genomes of ultra-high molecular weight DNA.  
The company reported an installed base of 240 units at the end of 2022. That was a 46% increase from the prior year. The company is also forecasting 45% growth in that base in 2023. The concern seems to be that the company is not growing its revenue as fast as analysts would like to see. This is a competitive market with an $8 billion valuation. Nevertheless, BNGO stock has a consensus Buy rating with a 700% potential upside.  
And although institutional investors aren't heavily invested in the stock, there have been three insider buys since mid-May. 2023. If you believe in the adage that there are many reasons that insiders sell a stock, but only one reason they buy, that's something to take note of as we head into the second half of 2023.  
Nauticus Robotics (KITT)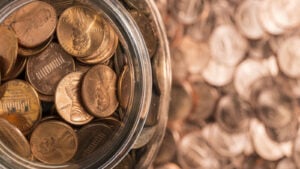 Artificial intelligence may be an unsustainable bubble propping up the market. It may also be a long-term driver of future growth. Both statements can be true. The trick is to figure out which companies are here for the long haul. Nauticus Robotics (NASDAQ:KITT) appears to be one of those companies.  
The company combines AI with robotics in a series of products that are focusing on areas such as sustainable subsea technology. In June, the company announced a contract with Petrobras to develop and test the company's AUV (autonomous underwater vehicle) Aquanaut in Brazil. According to company data, the ocean economy is a $2.5 trillion market. The company's products may be instrumental in helping develop offshore wind projects as well as mining for rare earth minerals. 
KITT stock has only been trading publicly since 2021, and the stock is down over 70% since its debut. However, analysts currently suggest the stock could grow over 150% in the next 12 months. It's the lowest upside on this list of potential multi-bagger penny stocks, but it also is trading for above $2 at this time.  
Harpoon Therapeutics (HARP)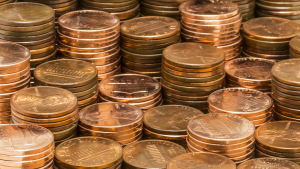 Last on this list of penny stocks to watch in 2023 is Harpoon Therapeutics(NASDAQ:HARP). The company is a true penny stock that is currently trading for under a dollar per share. The company is a clinical-stage immune-oncology company. Harpoon is attempting to use the power of T-cells for patients with hard-to-treat tumors.  
As investors in this space know, a key predictor of success is the company's pipeline. Harpoon Therapeutics has a fairly expansive pipeline. And it is partnering with AbbVie (NYSE:ABBV) to bring its lead candidate, HPN217, through clinical trials. However, HPN271 is only in Phase 1 trials. That means the company is years away from being profitable.  
HARP stock began publicly trading in 2019. It soared to an all-time high of over $22 in 2021 but has plummeted since then. In the last 12 months alone, investors have had to swallow a 69% decline. Nevertheless, analysts give the stock a consensus Moderate Buy rating with the potential for an upside of over 600%. Adding fuel to the analysts' outlook is institutional ownership which is steady at around 65%.
---
Sponsored
Before you consider trading any of the stocks in our reports, you'll want to see this.
Investing Legend Ross Givens just revealed his #1 stock for 2023.
And it's not in any of our reports…
After managing hedge funds for one of the world's largest banks, he's decided to go "all-in" on the one stock that could make investors rich in 2023.
You can view it on Mr. Givens's website, here. 
Wondering what stock I'm talking about?
Click here to watch his presentation and learn for yourself.
But you have to act now because a catalyst coming in a few weeks is set to take this stock mainstream… And by then, it could be too late.