The push toward renewable energy and away from fossil fuel energy continues over concerns about the environment. Companies with and without stocks are creating innovations to address that transition. So, we're looking at three hot energy stocks that are leading in renewable energy innovation today.
Electricity from renewable sources surpassed coal in 2022 for the first time ever. It passed nuclear energy in 2021. That growth provides fertile ground for innovation to flourish moving forward. Companies developing novel methods of renewable energy generation can rest assured that demand will be strong. Investment in fuel sources including the sun, wind, moving water, and the earth's heat has a bright future thus renewable stocks are set to remain viable as investments.
TPI Composites (TPIC)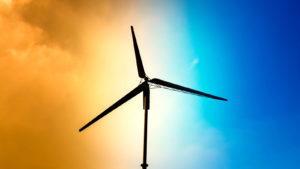 One of the energy stocks that are leading in renewable energy innovation is TPI Composites (NASDAQ:TPIC), which manufactures and sells the massive blades that make up a wind turbine. And TPI Composites sells a lot of those blades. 38% of all onshore blades globally in 2022 excluding China to be exact.
The company recently announced first-quarter results with strong growth overall. TPI Composites made $404 million in revenues, up 17.6% on a year-over-year basis. That said, losses deepened as costs increased amounting to $37.3 million. That was up from the $29.9 million loss a year ago.
Readers might be interested to understand what that looks like in terms of raw production. In the first quarter, the company manufactured 655 3-blade sets compared to 547 a year earlier. That required 37 dedicated manufacturing lines.
That equates to 17 blade sets per factory over a quarter. That's roughly a single blade set per factory every 5 days. That's almost 3,000 megawatts of energy production which could power at least 1.2 million homes for a year.
Ocean Power Technologies (OPTT)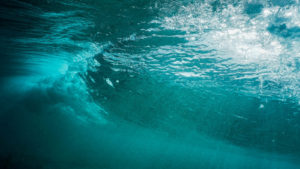 Ocean Power Technologies (NYSEAMERICAN:OPTT) is a stock related to tidal power or the power harnessed from the kinetic energy in waves. It sells buoys that are designed to capture and store that energy under its PowerBuoy brand.
The PowerBuoy platform also serves to provide real-time data communications for remote maritime and subsea applications. It is one of the very few publicly-traded firms engaged in tidal energy production. Fortunately, it's also performing pretty well. Revenues increased by 51% in the first quarter, reaching $734,000. Sales increased by 75% in the 9 months that ended Jan. 31, totaling $1.752 million. Still, OPTT stock may be one to avoid for the simple fact that losses far exceed revenues.
The PowerBuoy system is an uninterruptible power supply that harvests wave energy thereby recharging itself constantly. It is moored at the point of use and works in water between 20 meters to 3 km. Ocean Power Technologies sells into multiple industries including defense, energy, offshore wind, and research.
NextEra Energy (NEE)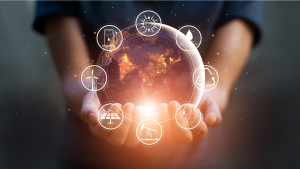 NextEra Energy (NYSE:NEE) is leading the way in renewable energy innovation in ways that are slightly different from the firms listed above. NEE stock offers a unique blend of attributes that make it a powerful investment. That is the innovation we'll be discussing.
What I mean is simple. NextEra Energy comprises Florida Power & Light and NextEra Energy Resources. FPL is the largest utility firm in the U.S. while NEER is the largest generator of energy from solar and wind sources. That unique blend of scale across both of its business lines and diversity makes NEE stock something of an innovator. It's simultaneously a steady, reliable firm due to its utility business while also rife with growth potential due to its renewables business. The shares also include a dividend that hasn't been reduced since 1995 which is a common feature among utilities stocks. It is innovative in both the scale of its renewable operations and the uniqueness it offers as an investment.
Here's my #1 pick…
AI Cracks Open Largest Untapped Energy Reserve on Earth
This orb represents the largest untapped energy source in the world…
And although this energy resource is unknown by 99% of the public…
It makes gas, coal, oil, wind, hydropower, solar, fusion…
It makes them all look small fry…
In fact, just one year of this untapped resource in the USA alone provides 5X as much power as the largest oil field on Earth…
And this resource is about to be unleashed on the world like never before with the help of one tiny Silicon Valley company…
You see, they've discovered how to use artificial intelligence to crack open this untapped resource … making it available at scale for the entire globe…
This breakthrough means this tiny Silicon Valley company is sitting on a trillion-dollar energy reserve…
And their revenues are exploding as a result…
Yet they're just getting started…
Which means I believe the growth ahead could be staggering…
If you'd like the chance to get in early with the smart money – click here to watch a free presentation where I reveal all athe details of this lucrative opportunity…
---
Originally published on InvestorPlace.com