Since the start of the year, the stock market has been in utter disarray. Amid multiple macro-economic headwinds, investors have rotated out of risky growth stocks to ones that carry significantly less risk or simply to cash. Consequently, many long-term stocks with explosive upsides are trading at a substantial discount.
Growth investors have enjoyed a golden decade of returns. A JP Morgan report last year showed that global growth stocks outpaced value stocks by 146% over the last 10 years. The outperformance accelerated tremendously during the pandemic years, as changes in consumer behaviors benefitted tech, media and online retail businesses.
With growth stocks trading at multi-year lows, it would be prudent to now add a few which offer massive upside potential over the long-term. Six of the most promising ones are discussed below:
| | | |
| --- | --- | --- |
| Ticker | Company | Current Price |
| QS | QuantumScape Corporation | $8.84 |
| DKNG | DraftKings Inc. | $11.03 |
| SQ | Block, Inc. | $62.76 |
| SPWR | SunPower Corporation | $16.71 |
| U | Unity Software Inc. | $34.35 |
| MSFT | Microsoft Corporation | $242.26 |
---
A groundbreaking new $30 Trillion shock wave is taking the crypto world by storm…
And all the smart money is moving ahead of this upcoming shock.
The world's smartest Billionaire investors like Jeff Bezos… Mark Zuckerburg… Mark Cuban… Bill Gates… are all moving their money as we speak….
JP Morgan, the largest bank in the U.S. just made their move to prepare themselves for this upcoming shock – so did Wells Fargo and Goldman Sachs.
But the real story is the tiny $2 crypto situated at the forefront of this $30 trillion wave.
Forbes even went as far as saying that the tech behind this class of coins is going to change your life.
Click here to see the $2 coin leading the way.
---
Quantumscape (QS)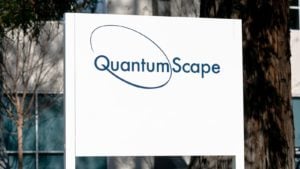 Source: Michael Vi / Shutterstock.com
Quantumscape (NYSE:QS) is a leading developer of solid-state batteries. These batteries are expected to have significantly higher energy density and lower recharge times than lithium-ion batteries. Additionally, its cells don't have an anode, making them far more cost-effective than current batteries.
During the first quarter, the company reported positively on its tests for 10-layer cells in use by one of its electric vehicle-maker customers. It will deliver these initial sample cells to multiple customers this year.
It recently released results for its 16-layer cells, which again ticked all the right boxes. QuantumScape believes it continues to increase layers without impacting a cell's performance. Moreover, having partnered with some of the top automakers, it has the impetus to push past the finish line and achieve the holy grail of EV batteries.
DraftKings (DKNG)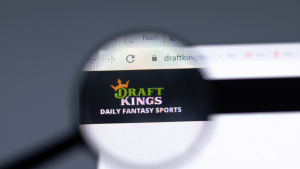 Source: Postmodern Studio / Shutterstock.com
Wagering giant DraftKings Inc. (NASDAQ:DKNG) has established itself as a growth juggernaut in sports betting. The market for legal sports betting continues to blossom, having doubled in size last year, with Americans betting more than $52.7 billion. That number is expected to grow by double-digits over the next few years, and DraftKings and its peers will reap the benefits.
The company recently reported its Q1 results, where revenues surged 34% to $417 million. The massive increase was led by 44% in its B2C segment. Moreover, unique monthly payers and average revenue per user grew 29% and 11%, respectively, with strong customer engagement.
DraftKings anticipates revenues to be in the $1.93 billion to $2.03 billion range, a significant step-up from its prior view of $1.85 billion to $2 billion. If it continues on this trajectory, it won't be long before it breaks even.
---
This strange under $2 stock could be the ONLY safe bet in markets like these.
Fair warning: It's very unusual.
It's one of the most widely known brand names (Fortune lists it as one of the Top 50 Most Admired Companies in the World)…
Just as recognizable as Disney or Tesla… and more recognizable than Square.
But it's largely IGNORED by Wall Street.
Last year it made more income than Disney, Tesla or Square…
Yet Disney and Square are both 35X more expensive than this stock. And Tesla is 84X more expensive.
It brought a "Netflix-like" revenue model to one of the most unlikely industries…
And as a result… it could have $14.5 BILLION (or more) in recurring revenue every single year…
On TOP of a sales backlog of $75 BILLION.
In short…
It could be trading at $50 and still be cheaper than Disney or Square…
Heck… it could be at $100 and still be cheaper than Tesla!
But if you act now (before a key announcement in December)…
You can still get in for under $2 (get the details here).
---
Block (SQ)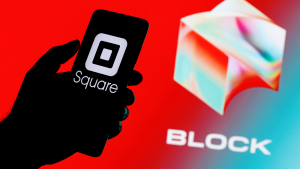 Source: Sergei Elagin / Shutterstock.com
Block, Inc. (NYSE:SQ) is a fintech disruptor that has been growing at a staggering pace. Its revenues have grown roughly 64% on average over the past five years. It's still expanding its revenue pace at a healthy pace and is marching towards profitability.
Cash App, Block's consumer personal finance tool, has been a hugely popular service and continues to drive growth for the company. At the end of last year, it had an impressive 44 million monthly active users.
Moreover, it acquired buy now, pay later giant Afterpay, which should substantially improve the company's network infrastructure. The service brings in over 1 million leads every day for its merchants. The improvements and additions have contributed to the stickiness of the ecosystem, with Block benefitting immensely from network and switching effects.
SunPower (SPWR)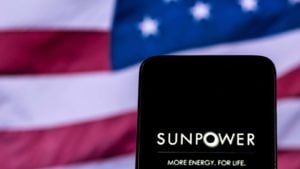 Source: IgorGolovniov / Shutterstock.com
SunPower Corporation (NASDAQ:SPWR) provides solar products and services to residential, utility-scale, and commercial customers. Its high-performance solar electric systems have become hugely popular over the years and continue to gain customers rapidly each quarter.
The company added 16,500 customers in the first quarter, up 40% on a year-over-year basis. Moreover, there's a record backlog of 13,800 bookings, up 169% from the prior-year period. Also, its gross margins came in at a tremendous 20.6%.
Sunpower affirmed its previous guidance for the fiscal year 2022 at a remarkable $90 million to $110 million adjusted EBITDA.
Additionally, the U.S. ban on importing Russian oil is a major catalyst for SunPower. Likewise, The Biden Administration declared a 24-month exemption from tariffs on solar panels. Therefore, with multiple tailwinds behind it, SPWR has an incredible growth runway ahead.
Unity Software (U)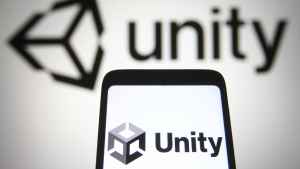 Source: viewimage / Shutterstock.com
Unity Software Inc. (NYSE:U) is a leading game engine that boasts a user base of over 2.8 billion. The tech giant has posted above-average revenue for growth for the past several years, with a strong increase in cash flows. Its addressable market for gaming exceeds 4 billion active users, and Unity serves over 50% of game developers.
Though it's been a mainstay in the gaming space, its non-gaming businesses are growing faster, generating 70% growth in its most recent quarter.
Real-time 3D and the Metaverse are two sectors that hold the most promise, with 34 deals closed out in just the last quarter. Moreover, first-quarter sales rose 36% on a year-over-year basis to $320.1 million, with a net expansion rate of 135%. Therefore, with multiple use-cases, it is likely to continue on its upward trajectory for the foreseeable future.
---
A small defense contractor in Israel just made a deal to supply The US Army with futuristic laser systems.
This revolutionary new technology will not just change warfare…
It will determine if the United States will remain the top power in the world.
If that sounds like science fiction, consider this –
The US Air Force is developing laser "force fields that stop missiles"…
The Pentagon calls it a "top priority"…
GlobeNewswire reports that this will be a $51.1 Billion market by 2026
Here's the small company that makes them >>>
This advanced laser system is active in 80 countries around the world…
Across air, land, and sea.
And at the center of this massive market is a small firm in Israel.
It's tiny compared to big defense contractors like Lockheed Martin, Boeing and Raytheon.
Our research shows that anyone who gets in today could see a return of 2,467%
But that's only if the company doesn't get taken over for a fast 300% gain first.
CLICK HERE to see how you can profit from this special opportunity >>>
---
Microsoft (MSFT)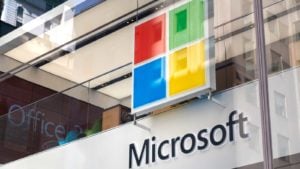 Source: The Art of Pics / Shutterstock.com
Microsoft Corporation (NASDAQ:MSFT) has established itself as an icon of the software and cloud space. Its software-as-a-service arsenal is unmatched, with a rock-solid cloud business in Azure, coupled with ambitions in gaming and the metaverse.
It is a leading communications-as-a-service platform in automation and Teams. Perhaps the cherry on top is its formidable cyber security business.
Microsoft's role in the software industry is pivotal and has made the company one of the behemoths in the tech world. Azure has been a fast-growing business offering over 200 products and services. The service alone has helped propel MSFT stock's valuation to over $1.5 trillion.
Additionally, it has a fortress of a balance sheet, with a whopping cash balance of $104.7 billion which dwarfs its debt burden. It also offers a growing dividend, with a payout ratio of roughly 26.50%.
When Ian King recommended Binance on May 4, 2020, he knew it'd soar higher … and sure enough, it went up 1,061%.
When he recommended Solana on December 17, 2020, he knew it'd soar higher … and sure enough, it went up 1,934%.
And when he recommended Terra on December 17, 2020, he knew it'd soar higher … and sure enough, it went up 18,325%.
Perhaps what's most amazing of all – these gains came within a year.
Here's why I'm telling you this …
Today, Ian issued a new "buy alert."
He's calling this one "the greatest investment in history," and adds: "All my data is clear. It will be 20X bigger than bitcoin."
But you'll want to invest before the upgrade date.
Click Here to See How You Can Buy This Coin With as Little as $20