Despite early jitters, the S&P 500 remains near its all-time highs. Hence, finding cheap stocks trading below $10 per share is a tough ask.
Moreover, a stock trading at such levels suggests that there could be something wrong with its fundamentals or its long-term outlook. However, if you read along, I've compiled a list of seven cheap stocks that present excellent buying opportunities.
This year, value stocks are likely to trounce growth stocks amid rising inflation rates. The Federal Reserve will be raising interest rates aggressively, weighing in on future earnings for various companies.
Rate hikes are likely to reduce the faster-growing enterprises' share values, which will generate the majority of profits in the coming years.
According to a Bank of America (NYSE:BAC) Survey, 78% of investors agreed that the market is overpriced. It's the highest it's been since the survey began in 1998. With that being said, let's browse through my cheap stocks and look at whether they are up to snuff.
Banco Santander Brasil SA (ADR)(NYSE:BSBR)
Lloyds Banking Group(NYSE:LYG)
Energy Transfer LP(NYSE:ET)
Ambev(NYSE:ABEV)
Petroleo Brasileiro(NYSE:PBR)
Banco Bilbao Vizcaya Argentaria(NYSE:BBVA)
Telefonica S.A. (ADR)(NYSE:TEF)
Cheap Stocks to Buy: Banco Santander Brasil SA (ADR) (BSBR)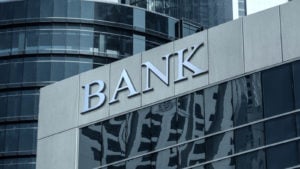 Banco Santander is a Spanish international bank, which is among the top 20 financial institutions globally.
Results in the past few years show a mixed picture, but we see healthy improvements of late. Perhaps the most important development for the bank is its new dividend policy.
It plans to retain 40% of its net income for shareholder rewards and employ a more holistic approach. The goal is to offer dividends and conduct massive share buybacks to strengthen its financial sheet.
Similarly, saw a healthy rise in fee income and gains on financial assets. Overall, total operating income rose by 24% to €2.17 billion during the third quarter.Attributable profits increased by 24%.
It looks as if 2022 is shaping up well, and it could be the year where BSBR stock builds some serious momentum.
Lloyds Banking Group (LYG)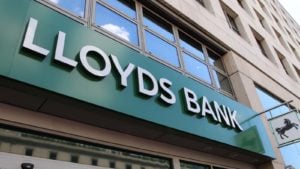 Lloyd Banking Group is one of the largest financial services firms operating in the United Kingdom.
It possesses a market cap of over $50 billion and rock-solid fundamentals. Net income margins and revenues have grown by double-digits in the past 12 months.
The excitement surrounding the restoration of its dividends adds the cherry on top for LYG stock.
Lloyd bank offers highly diversified bank offerings and is the largest mortgage lender in the country. It has focused on expanding its revenue base while ensuring profitability metrics remain on point.
With the potential increase in interest rates and strength from real estate, LYG is a cheap stock that could race past expectations this year.
Cheap Stocks to Buy: Energy Transfer LP (ET)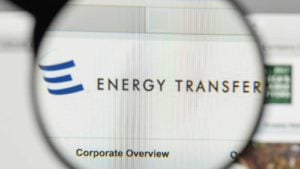 Energy Transfer is one of the top midstream oil and gas players in North America.
Over the years, its shares have taken a hit due to its rising debt levels and dividend cuts.
In the past few quarters, however, it's been deleveraging impressively. Its strong cash flows have facilitated a rise of 15% in its dividends. The company boasts a spectacular dividend yield of roughly 7.5%, with robust growth potential.
The company is dialed back on its investments to under $1 billion, down significantly from its high point of roughly $8 billion.
The goal is to reduce debt levels and improve its financial flexibility using free cash flows and share buybacks. A more streamlined company is likely to offer substantial upside to ET stockholders.
---
Secret startup cracks the battery code —
One little-known company holds 200 patents on new technology set to grow EV sales 1,500%.
Now is the time to invest in the battery tech that experts predict could power every single EV on the planet…
---
Ambev (ABEV)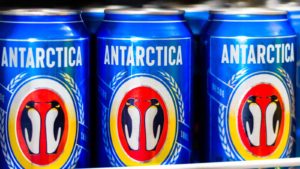 Ambev is a Brazilian beverage specialist with a strong international presence.
The business has been on fire of late, with close to 26% growth on a year-over-year basis. Moreover, its diluted EPS has grown by over 80% in the past 12 months.
In its most recent quarter, the company saw vigorous growth across all its segments. Moreover, during its third quarter, net revenues shot up to R$18.5 billion, up a tremendous 20.8% from the prior-year period.
Additionally, commercial momentum has driven solid EBITDA growth of roughly 9.4% from the third quarter of 2020.
As we look ahead, the Latin American beer market, Ambev's main business region, is set to grow to approximately $125 billion by 2025. Hence, ABEV stock is in for a remarkable time ahead.
Cheap Stocks to Buy: Petroleo Brasileiro (PBR)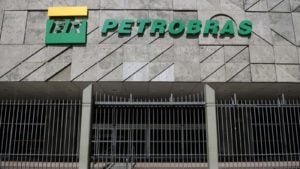 Petrobras is a Brazilian oil and gas giant involved in a wide variety of activities in the sector.
With the reopening of economies and the resultant increase in demand for oil, PBR stock stands to benefit immensely. Moreover, the company is in a great position to take advantage of the industry's return to profitability.
The company's operating results are firmly in the green, with double-digit growth in revenues, EBITDA and free cash flows.
With its reliance on tankers to distribute fuel, it occupies a highly advantaged position in terms of profitability. Additionally, its geopolitical risk is under check, and it will be spending $55 billion from 2021 to 2025, leaving its peers in retreat.
Banco Bilbao Vizcaya Argentaria (BBVA)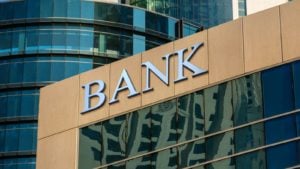 BBVA is amongst the big three banks in Spain and has been one of the consistent performers among European banks in the past several years.
This November, its shares sold off after it acquired Turkish financial services firm Garanti. The deal is likely to boost earnings and return on equity by a significant margin, but the market considers Garanti a risky bet.
Garanti's risks are well-contained, and the inclusion of the business will bode remarkably well for BBVA.
The firm has sold its U.S. subsidiary to PNC bank for $11.6 billion. Consequently, BBVA now has sizeable cash till with which it can acquire new businesses and boost shareholder value. Moreover, BBVA stock trades below two times forward sales, which is considerably lower than the market.
Telefonica S.A. (ADR) (TEF)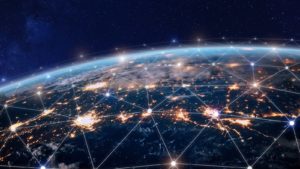 Shares of Spanish telecom giant Telefonica have dramatically underperformed its peers over the past several years.
Its operational capabilities have been limited due to the sizeable amount of debt it carries along with its significant dividend commitments.
In its most recent quarter, its results have been impressive, along with some of its recent encouraging moves.
The company swung to a giant profit of $818 million during its third quarter, posting $187 million in losses during the same quarter last year. It has sold off its European and South American towers giving it the much-needed cash injection it needs.
The company continues to invest in its digital arm, which manages its AI, cybersecurity and Big Data businesses. Digital operations can yield over €2,000 million in revenues this year. TEF stock could be a fascinating cheap stock play this year.
Sponsored
Hi, I'm Robert Rapier.
Like any other investor, I try to buy low and sell high…
…but the BIG difference with me is that I buy just one kind of stock.
But that ONE type of stock pays out… big time.
And believe it or not, they are the only stocks legally required to make a profit. (Thanks to a Supreme Court ruling back in 1865.)
This makes them the safest equities in America. Not a single company in this entire industry has ever gone out of business—ever.
And one last thing: the dividend yields are massive. Especially when you hold onto them for a while.
I have 37 of these cash cows in my portfolio right now… and for every dollar invested in them, they are sending us 69 cents in dividends…
That's an effective yield of 69% a year—every year. And there's no leverage, options, or gimmicks.
You need to see this for yourself... because when you start getting paid 69% on your money your financial problems pretty much evaporate.