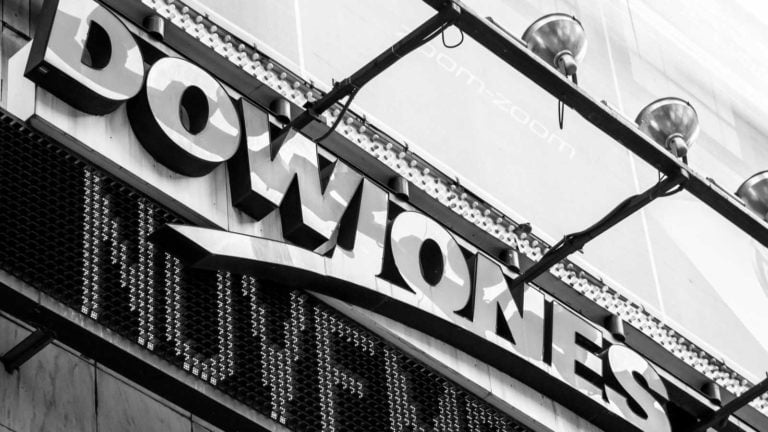 The U.S. election was a nail biter with nothing being officially decided until four days after voting day. But that uncertainty didn't stop the stock market from surging the day after votes were cast nationwide.
The Dow Jones Industrial Average rose 1.34%, while the S&P 500 Index gained more than 2% and the technology heavy Nasdaq jumped nearly 4% as ballots continued to be counted throughout the country. Many investors seem to be relieved that the election campaigning is over and others are seeking the safe haven of technology stalwarts.
Now, with Biden established as the winner on Nov. 7, the market is experiencing an even greater rally. With that in mind, here are seven Dow Jones stocks listed to buy for the current post-election surge:
United Health (NYSE:UNH)
Salesforce (NYSE:CRM)
Microsoft (NASDAQ:MSFT)
Home Depot (NYSE:HD)
Visa (NYSE:V)
Apple (NASDAQ:AAPL)
Walt Disney (NYSE:DIS)
Dow Jones Stocks to Buy: United Health (UNH)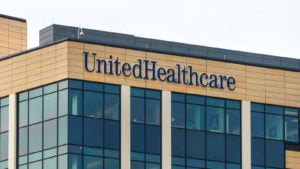 Source: Ken Wolter / Shutterstock.com
United Health's stock popped big time after election day, jumping more than 10% or $3 per share to $356.51. In many ways the largest healthcare company in the world, based in Minnesota, was spring loaded to pop immediately after the election. The company reported earnings a few weeks ago that blew away analysts estimates, with revenue climbing 7.9% to $65.12 billion. The company also increased its full-year outlook for earnings per share to a range of $16.50 to $16.75 from prior guidance of $16.25 to $16.55, which investors loved.
The company has also been saving money in recent months as the novel coronavirus pandemic has forced many Americans to put off elective surgeries. Additionally, the company has recently acquired Divvydose, which is an online pharmacy start-up, and it plans to introduce its "Medicare Advantage" healthcare plan in approximately 300 new U.S. counties in 2021, helping to grow its footprint even further. The company is doing a lot of things right and thriving in the current economy. As such, investors should take note of UNH stock as one of the key Dow Jones stocks to buy now.
Salesforce (CRM)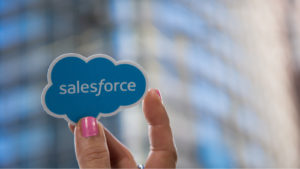 Source: Bjorn Bakstad / Shutterstock.com
This San Francisco-based cloud computing giant has also seen its stock surge in the post-election rally, rising 6% to $251.52 a share. The technology company saw its stock price dragged down in recent weeks with the broader market selloff and after news broke that the company's Board Chair and Chief Executive Officer sold a combined $7.4 million of company stock. The insider selling was attributed to the vesting of options, but it nevertheless spooked many institutional and retail investors who followed suit and unloaded their own holdings of CRM stock. The share price was further hurt after it was downgraded by Zacks Investment Research from a "strong-buy" rating to a "hold" rating.
But now, investors seem more than comfortable to pile back into CRM stock. From a fundamentals perspective, Salesforce remains a solid investment. The company's flagship customer relationship management (CRM) platform helps companies manage customer relationships over the cloud. Salesforce has been the world's largest CRM software provider over the past seven years, according to IDC, with a market share at the end of 2019 of nearly 20%. Salesforce also offers cloud-based e-commerce, marketing and analytics services. All these services help over 150,000 companies streamline their operations, automate certain tasks and reduce their dependence on human employees. This could be a solid, long-term investment.
Microsoft (MSFT)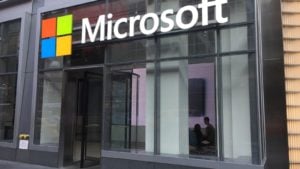 Source: NYCStock / Shutterstock.com
If there's a safe place to park some money amid election uncertainty, it's Microsoft. The Seattle, Washington-based company is a technology stalwart that has a lot working in its favor right now. While MSFT stock rose 5% to $216.75 a share immediately after the election, it is also up more than 50% in the past year and has risen nearly 400% in the past five years. Today, Microsoft boasts multiple business lines that are both profitable and market leaders, including software, cloud computing and storage and gaming. The company is currently on its way to achieving a $2 trillion market capitalization.
Driving Microsoft's growth is the dominance of its Azure cloud computing business that competes against the likes of Amazon (NASDAQ:AMZN) Web Services (AWS) and Alphabet's (NASDAQ:GOOG, NASDAQ:GOOGL) Cloud service. In its most recent quarter, Microsoft reported that its Azure revenues grew by nearly 60% year-over-year. The company is also about to launch, in time for the holidays, its new Xbox game console, the Xbox Series X. Look for the company's gaming division to drive revenue growth well into 2021 and beyond, as will Microsoft's Teams application that enables people to effectively work remotely from home. With so much going on, investors should view MSFT stock as a definite buy.
Home Depot (HD)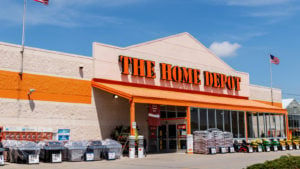 Source: Jonathan Weiss / Shutterstock.com
Home Depot's stock has performed well throughout 2020, up 88% from its March bottom. After election day, HD stock rose a further 3% to $285.07. The company has benefitted from people being at home more and taking on remodeling and do-it-yourself improvement projects, as well as people creating dedicated work spaces within their house. These trends help to explain why Home Depot's results in the most recent quarter crushed analyst expectations, with revenue increasing 23.4% to $38 billion.
The world's largest home improvement specialty retailer should continue to outperform as we move into 2021. The company currently has $14.1 billion in cash and is profitable with a net profit margin of 9.9%. The company also continues to focus on its technology infrastructure that allows a growing number of consumers to make purchases online. With the work-from-home trend likely to continue for the foreseeable future, HD stock can be expected to continue rising.
Visa (V)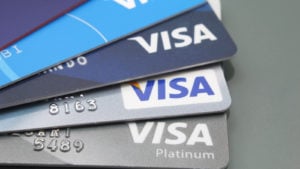 Source: Kikinunchi / Shutterstock.com
Credit card and payments company Visa is finally getting some love from investors. V stock has struggled in recent months, finding it difficult to stay above $200 a share. But after the election, the share price rose 3% to $193.97. The company's stock tends to rally around government stimulus hopes that could put more money into consumers hands and lead to more discretionary spending. And with the election out of the way, hopes are again rising that Congress will focus on passing new stimulus measures to help households hit hard by the Covid-19 pandemic.
In recent weeks, V stock has also benefitted from reports or a smaller-than-expected drop in spending by credit cardholders overseas, where governments have restricted tourism to stem the impact of the pandemic. Also, Visa has seen a pick-up in spending on its credit cards in the U.S., aided by extra unemployment insurance payments. Purchase volume in the U.S. climbed 7.5% to $1.1 trillion, outpacing the 4% advance in spending on Visa's cards globally. With new stimulus relief and a vaccine against Covid-19 on the way, things are looking up for Visa shareholders.
Apple (AAPL)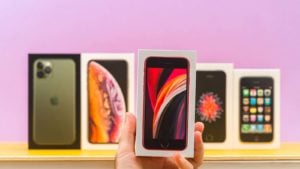 Source: Hadrian / Shutterstock.com
Apple is the largest consumer technology company in the U.S., and when investors want a reliable stock to invest in, they turn to the company co-founded by Steve Jobs. That helps to account for the fact that AAPL stock rose more than 4% immediately after the election to nearly $115 a share. The big move in its share price came just days after Apple announced a media event for Nov. 10, where it is expected to unveil new Mac computers, and days after it announced that its Apple TV+ streaming service will now be made available on Xbox and PlayStation video game consoles.
Of course, the latest product unveiling pales in comparison to the October launch of the iPhone 12, which is compatible with 5G networks and offers superior speed and efficiency. Analysts expect the iPhone 12 to restore the iPhone's global dominance in the smartphone space. Plus, the Silicon Valley-based company also has other new and popular products such as Apple Pay and Apple TV+ — all of which are helping to increase its cash flow and broadening the Apple brand. AAPL stock has doubled from its March low and the company recently undertook a 4-for-1 stock split. This makes it even more affordable for investors to buy shares.
Disney (DIS)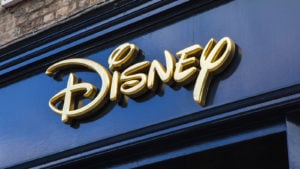 Source: chrisdorney.Shutterstock.com
Disney hasn't gotten through the pandemic unscathed. Its theme parks around the world have been forced to close, which hurt the company's revenue. However, it caught some momentum in the wake of the election with its shares rising nearly 1% on the day after Americans voted to close at $125.07 a share.
It's hopefully the start of new momentum for DIS stock, which has risen 47% from its March low, but has been slumping since early September. The prospect of a settled election and a Covid-19 vaccine that will help its parks and attractions re-open is welcome news for the Mouse House. The company said in early September that it plans to reopen half of its 53 hotels and resorts by the end of this year.
However, Walt Disney has been able to rely on its streaming service to help offset losses this year. In hindsight, Walt Disney couldn't have launched its Disney+ streaming service at a better time. Unveiled in the fall of 2019 just months before the pandemic had everyone sheltering in place at home, subscriptions to Disney+ have blown away expectations. So much so that the company has announced that it is reorganizing its operations to focus more on creating content for the Disney+ platform that now counts more than 60 million subscribers worldwide.
Read Next: An instant $252 using Apple?!
Dear Reader,
Would you like to know how to generate instant cash from a wide range of stocks…
But without investing a single dime upfront?
This has nothing to do with dividends… taking out a loan… or anything like that.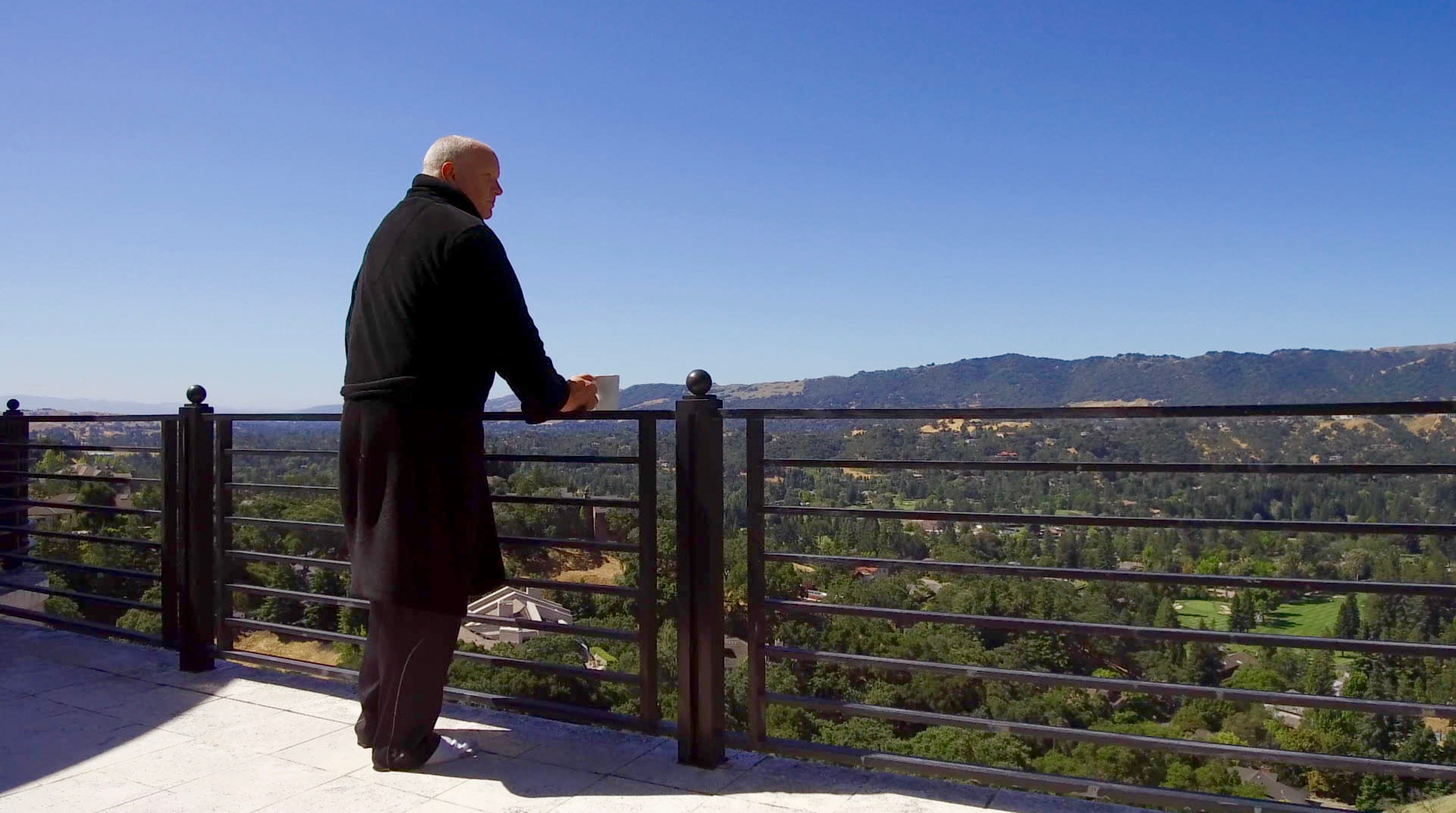 Best of all, anybody can learn how to do it.
It doesn't matter if you're retired… or planning to retire.
It doesn't matter if you don't have millions to invest…
What you need is about 10 seconds to execute this simple financial maneuver…
And you could be generating $252… $137… even $2,721…
In the next hour.