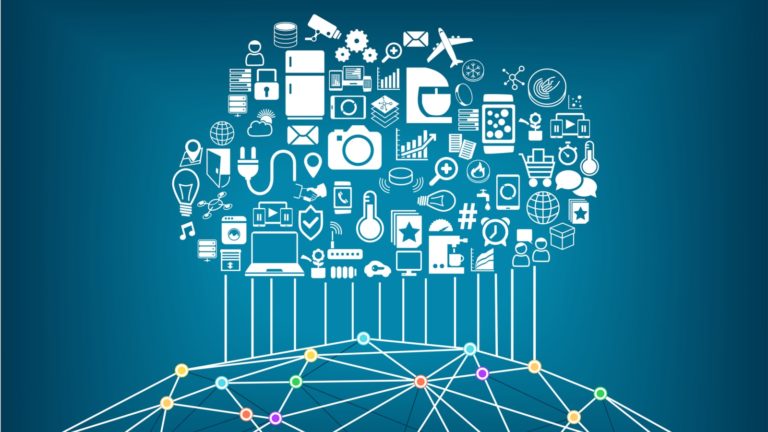 Investors should understand the broad topic itself before launching into a purchase of IOT stocks. The "internet of things" (IOT) promises to change our lives and society in dramatic fashion. As technology allows internet connectivity with everyday objects — combined with powerful data analytics — a new paradigm opens. The effect on economies will be drastic. Economists expect that by 2025 IOT revenues will reach $900 billion, tripling 2019 figures.
Security concerns regarding IOT will persist, yet the potential applications are numerous and there's little reason to worry. Consumers envision a world including smart homes, wearables, smart cities, buildings and grids. Our automobiles will become increasingly connected, doctors will be able to diagnose health issues far in advance, and productivity will rise. The possibilities seem hard to fathom, but many are already here to varying degrees. For investors, the task is identifying IOT stocks with the right mix of factors to capitalize and provide capital appreciation.
To get in early and maximize chances of best capitalizing, look at these seven IOT stocks. The growth in each is ramping up:
Honeywell (NYSE:HON)
Johnson Controls (NYSE:JCI)
Alphabet (NASDAQ:GOOG, NASDAQ:GOOGL)
Amazon (NASDAQ:AMZN)
Cisco Systems (NASDAQ:CSCO)
DexCom (NASDAQ:DXCM)
Impinj (NASDAQ:PI)
IOT Stocks: Honeywell (HON)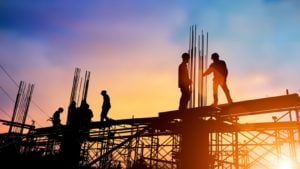 Source: Shutterstock
Honeywell is an old, industrial giant. Therefore, investors may not immediately associate it with the Internet of Things. Perhaps readers will recognize it for its connection to automation, more likely though, consumers know it for things like the thermostat controlling their room's temperature. I remember a round gold one from when I was young.
The company is industrial in nature, and IOT is more commonly associated with consumer gadgets. However, Honeywell will lead IOT's industrial applications and it looks to be a big player in smart buildings specifically.
One such example of Honeywell's solutions in the industrial sphere is exemplified by Baosteel.
Honeywell's IOT products were used to analyze 6,000 welds at the steel manufacturer. The solution combined AI and Predictive modeling, resulting in a smart welding system. This IOT solution raised productivity by increasing operator accuracy 96.4% leading to a $450,000 labor cost reduction.
The company also applies its IOT knowledge to create smarter buildings. The costs to run buildings can be steep. Humans manually control lighting, heating, humidity and HVAC systems. However, Honeywell is creating smarter systems that reduce costs associated with human inefficiencies in these systems. It's easy to imagine that Honeywell will use its deep network to sell these solutions leading to big revenues into the future.
Johnson Controls (JCI)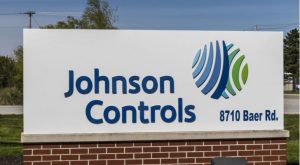 Source: Shutterstock
Johnson Controls is a direct competitor with the aforementioned Honeywell. Thus, its focus also skews toward the industrial side of products rather than pure consumer. Again, this is probably not a name that investors and consumers immediately envision when the topic of IOT pops up. But perhaps it should be because market intelligence firm IoT Breakthrough named it the "overall IoT Company of the Year".
Johnson Controls' premier IOT product is its "OpenBlue" suite of connected solutions. The company uses OpenBlue to tailor systems to the buildings it serves providing remote diagnostics, predictive maintenance, security and more. The systems' applications are myriad, but expect it to be applied to hospitals, stadiums and any large commercial building.
JCI stock has retraced its pandemic decline. As an older, well-established company, its price likely won't move sharply, but expect it to rise. Indeed, analysts favor it as a buy over a hold 2-to-1.
Alphabet (GOOG, GOOGL)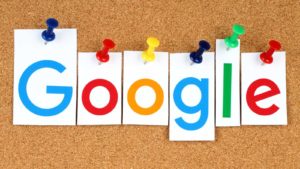 Source: rvlsoft / Shutterstock.com
There are multiple industrial companies working on smart buildings and the Industrial Internet of Things. But let's move into tech that's a little more familiar. Google is a household name — one which readers will associate with Chrome or Youtube, Google Ads or maybe even Waymo.
Yet, the company also has consumer household IOT products in Google Nest. Google Nest allows users to set up a smart home. The product line includes all of the gadgets necessary to set up a smart home including security, cameras, speakers, display, streaming and more.
Of course, Google Cloud will also play a role in IOT in terms of data and analytics. Waymo is already doing so with its autonomous vehicles and there are numerous other examples under the Alphabet umbrella. Investors shouldn't expect IOT to be what Google is known for in the future, but it is going to be a key player nonetheless. And while Google is far from a pure play on IOT, it will be garnering revenue from the trend to be sure.
Amazon (AMZN)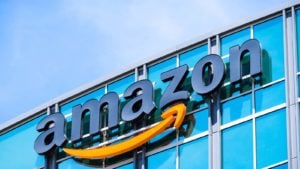 Source: Sundry Photography / Shutterstock.com
Amazon has numerous IOT solutions and services under its AWS platform. Investors and consumers alike may be more familiar with Alexa. Amazon is already building a comprehensive suite of products and services for home application.
Amazon states that "With 940M smart home devices expected to be shipped worldwide by 2022, the connected home market is booming. AWS IoT's suite of software and services helps protect data, devices, and consumers, bringing home security & monitoring to the cutting edge."
Of course Amazon isn't only focused on the security aspects of IOT. Indeed, the company has a comprehensive approach.
AWS is garnering a larger portion of Amazon revenues, and IOT is playing a part in that. It's no secret that analysts are usually supportive of a purchase of AMZN stock. The company has been a great American success story. It has every capability to pivot and lead in areas it was prior to unknown for. So, despite the recent tech selloff, there's every reason to believe it will continue its upward march.
Cisco Systems (CSCO)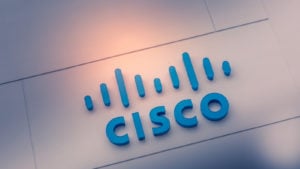 Source: Valeriya Zankovych / Shutterstock.com
Despite Cisco Systems' less than stellar performance year-to-date — it's down 23% — the company is one of the standout IOT stocks to consider. The company's website is rich with case studies highlighting its IOT applications. For example, Cisco's IOT products are being used to keep both police and citizens safe in New Orleans and to enable productivity increases at Daimler's (OTCMKTS:DMLRY) Trucks North America division.
The Internet of Things will increase productivity through improved up time as it allows machines to communicate before they fail. Cisco enables all of this through edge computing, factory networking and security and smart controls.
Analysts are less keen on CSCO stock than previous names on this list, but it is worth researching for its vast presence in IOT. Of course Cisco may rise in any case, it just isn't as clear a buy as Google and Amazon. In fact, Netherlands pension fund PGGM, one of the world's largest, recently added Cisco to its portfolio.
DexCom (DXCM)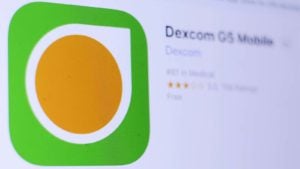 Source: FOOTAGE VECTOR PHOTO / Shutterstock.com
DexCom makes ambulatory, no-needle glucose measurement devices for diabetes patients. The product is a stride forward in diabetes management because it eliminates finger sticks for blood withdrawal. But beyond the reduction in pain, there is perhaps a more significant benefit: continuous blood glucose monitoring.
Finger stick glucose monitoring has the drawback of being a spot check in time. Patients can't know their glucose measurements other than at the time they do a finger stick. But DexCom's solutions allow diabetics to see their glucose data in all sorts of ways. That which is measured, is controlled. In fact, DexCom is proven to lower A1C, an average of blood glucose, and to reduce hypoglycemic incidents.
The DexCom G6 CGM System is a sensor attached to the skin of the abdomen, which measures and transmits information about blood glucose every 5 minutes. The result is rich analytical output which can help in diabetes management. This innovative product is part of what makes DXCM stock one of the best IOT stocks on the market today.
Impinj (PI)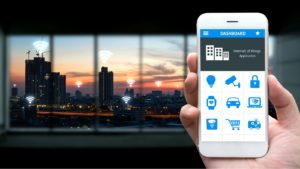 Source: Shutterstock
Impinj wants to connect the world with the cloud. To that end, it has deployed its Radio Frequency Identification (RFID) tags, readers and software across multiple industries and partners. Its products allow tracking of assets and, as investors can imagine, the data therein is valuable. Impinj relies on RAIN RFID, one industry standard, and the fastest growing of the bunch.
According to the company, RAIN RFID allows it to :
Uniquely identify an individual item beyond just its product type
Identify and locate items without direct line-of-sight
Identify many items quickly (up to 1,000 items per second)
Locate items within a vicinity of between a few centimeters to several meters
The analysts who cover PI stock, regard it very well. The company's IOT solutions should allow partners a much more granular view of their respective businesses. Not to mention the applications for theft and other inventory metrics. This will prove invaluable as our world is increasingly connected through an embrace of IOT.
Bonus: 5G Surprise – Even Bigger Than my Extraordinary 20,130% Apple Trade?
HOLD ON!
I think of this 5G opportunity as the "new Apple"
If you joined me back when I first recommended Apple, you could have enjoyed an extraordinary 20,130% price explosion if you had held on over the years.
That's enough to turn a $10,000 stake into $2,023,000!
Now that 5G is ready for takeoff…
My research suggests we're staring at an opportunity of this magnitude again — if not even greater.
It all hinges on this shiny device…
Go Straight to the Exciting Story
It's tiny, less than 1 inch wide by one-quarter inch tall…
But I have compelling new evidence that this so-called "smart antenna" could become the #1 tech sensation of the decade!
Remember, I'm the guy with a knack for spotting the Next Big Thing — just look at these extraordinary examples our firm spotted…
Amazon… before it shot up 3,972%
Intel… before it shot up 1,516%
Netflix… before it shot up 24,221%
Apple… before it shot up 20,130%
This one could be the granddaddy of them all! Go HERE to see why.