Investors who buy individual stocks are almost always looking for stocks that are going to take off. For the most part, we all like finding stocks to buy right at or near the lows. Bottom-picking a stock has a certain satisfaction to it that's hard to describe.
Not everyone is looking to bottom fish though. Some investors prefer deep-value plays and accumulating a stock over a period of weeks or even months as it's being sold lower.
While those investors exist (and there's nothing wrong with that approach), there's still nothing quite like nailing the bottom (or the top). Going into the summer and more than a year after the novel coronavirus selloff of March 2020, investors find themselves in an odd position.
Much of the economy is recovering at a torrid pace, while logistics and supply chains still remain highly disrupted. Traffic is returning, but there's a labor shortage in some industries. High growth tech stocks exploded higher but are now engulfed in a bear market.
There's a lot of cross-currents to get through and it can make things tough. With that said, let's look at a few stocks to buy that could be set to launch higher.
Roku (NASDAQ:ROKU)
Twilio (NYSE:TWLO)
Pinterest (NYSE:PINS)
Nvidia (NASDAQ:NVDA)
Ford (NYSE:F)
General Electric (NYSE:GE)
Apple (NASDAQ:AAPL)
Stocks to Buy Now: Roku (ROKU)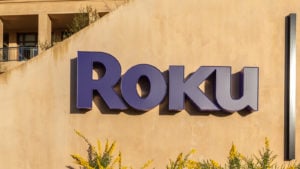 Source: JHVEPhoto/Shutterstock.com
In the intro, I mentioned that high-growth stocks have experienced a painful bear market. That much is true, with many of the highest-quality names falling anywhere from 30% to 40% from the recent highs. The lower quality ones have performed much worse.
For Roku's part, the stock is very much in the former category as a high-quality growth stock. Yet that didn't stop the stock from falling 44% from peak to trough. Despite that poor performance, it's a simple case of the stock being dragged down by its peers.
Need proof? How about earnings.
In the midst of all the selling pressure, Roku was one of a few growth stocks to actually rally on earnings. That came on a surprise profit and significantly better-than-expected revenue results. Guidance was strong too.
Just because the market decided to discount quality growth stocks like Roku, doesn't mean the future for growth stocks is finished. In fact, not by a long shot. Let's look for a rebound in this name. 
Twilio (TWLO)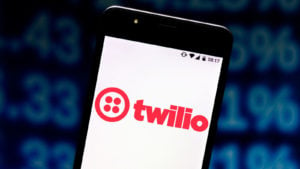 I have made it a point to come out and say I like buying high-quality growth stocks once they have declined by more than 40%. That's not to say the down-40% mark is the bottom. But when it comes to high-quality stocks, that tends to come close to "peak pessimism."
After such a painful and fast bear market in many of these names, I wanted to dedicate the first three picks in this gallery to this group. Next in the line-up is Twilio, an incredible company that has enjoyed a strong stock performance over the past 12 months.
Communicating with customers erupted once Covid-19 began and the trend has remained powerful since. Twilio's recent earnings highlighted as much. Like Roku, it too reported a surprise profit while beating earnings and revenue expectations. Revenue guidance also came in ahead of consensus estimates.
While Twilio and Roku have already bounced nicely from the lows, we could still have selective opportunities in this group. Clearly business is not slowing down and if you listen to these management teams, the pandemic only acted as an accelerant for the business, not a one-time bump in revenue.
Stocks to Buy Now: Pinterest (PINS)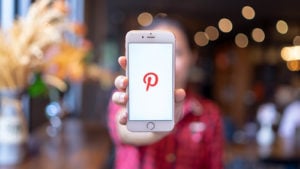 Last but not least in the growth cohort is Pinterest. This stock hasn't bounced as much as Twilio and Roku, and while it had very impressive earnings, Pinterest stock was hammered after it reported.
Again, I think these short-term reactions will lead to long-term opportunities for patient investors. Pinterest has proven time and time again that it has a superior, toxic-free platform that allows e-commerce to flourish. It's why Shopify (NYSE:SHOP) has partnered with Pinterest. It's also why online marketers consistently put money to work with Pinterest.
That has led to very strong growth over the past year and the forecasts are strong going forward too. Analysts expect more than 50% revenue growth this year and mid-30% growth in each of the following two years.
Pinterest is about a year behind Snap's (NYSE:SNAP) revenue figures with similar growth rates, yet it sports superior margins. Despite that, it commands roughly half the market capitalization of SNAP. Roughly speaking, does that translate to a double in the stock price in the next 12 to 24 months? At the very least, it's something to think about.
Further, estimates call for earnings to more than double this year and grow by almost 50% in 2022.
While the long-term story is great for Pinterest, perhaps this one is also due for a strong bounce this summer.
Nvidia (NVDA)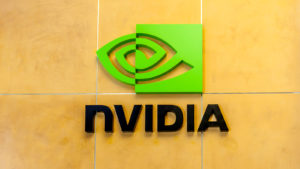 While Nvidia commands a larger market cap and much stronger financials than smaller high-growth stocks, investors shouldn't look at this company as a slow-growth company.
As a result of its increased stability, the stock price has held up better than its high-growth counterparts. That doesn't mean it has done all that well, though. Shares have been consolidating for months now. Ever since Nvidia topped out near $590 in September 2020, it has had trouble staying above this mark.
Is that about to change?
When the company reported earnings in February, it provided much better-than-expected guidance for the next quarter. Then at its GTC Conference, the company again raised guidance for the current quarter. Then in May, Nvidia beat those estimates again.
The market shrugged, with shares falling about 1.3% in its first post-earnings session. However, investors rewarded Nvidia in the next session, pushing the stock higher by almost 5% to new all-time highs.
Don't look now, but perhaps Nvidia is about to find its groove.
Stocks to Buy Now: Ford (F)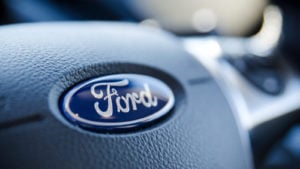 Tesla (NASDAQ:TSLA) is out and Ford is in.
OK, it's not really like that. But after years of dominating the EV spotlight, Tesla finally has some company in the discussion. Ford has exploded onto the scene, introducing several high-profile vehicles into the electrification trend.
That includes its Mustang and F-150 models, most recently debuting its F-150 Lightning electric pickup truck. Keep in mind, the F-Series pickup is not only the company's best-selling vehicle, but the best-selling vehicle in the country. That has been the case for decades too, so it's clear that Ford has a lot riding on this one.
Either way, the stock has been on fire, recently hitting multi-year highs. A year ago, this observation would seem unheard of, but investors can't stop gobbling this one up.
The stock also just snagged a Street-high price target of $17 from RBC. Despite an industry-wide chip shortage, Ford stock continues to deliver.
General Electric (GE)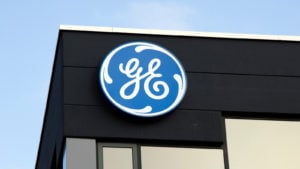 Is General Electric finally back in action? Through most of 2020, the company just couldn't deliver. Like most, it was caught flat-footed for the pandemic. Its businesses were starved for growth and as many investors know, GE was bleeding cash.
It didn't help that Boeing's (NYSE:BA) 737 MAX wasn't in production, weighing on GE's aviation business.
But now all of that is turning around. Air travel is up big time, as traffic starts to hit its highest levels since the pandemic. General Electric's business units are turning around and management continues to reiterate its call for several billion dollars in industrial free cash flow for this year.
Boeing is even talking about boosting its production of the 737 MAX in the not-too-distant future.
Things are looking up for GE and the stock price is reflecting that reality. After consolidating for several months, we're seeing a big burst in the share price. If shares can rotate over its Q1 high at $14.42, perhaps we can get a strong summer rally in this one.
Stocks to Buy Now: Apple (AAPL)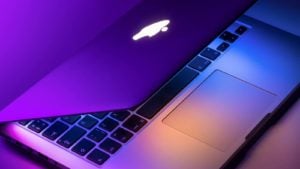 Apple is a bit more of a wild card here. Unlike high-growth stocks, it hasn't suffered a painful decline. Unlike some others though, it's not pushing to new highs. Like Nvidia, Apple has been consolidating for months now.
Shares topped out on Sept. 2 and haven't been able to find any traction over that level since. Further, the company has reported two much better-than-expected earnings results and it wasn't enough to bid the stock up.
I am looking for Apple to eventually retake a leadership role for investors.
Perhaps it comes from its WWDC event in early June. Maybe it's the company's late-July earnings report. Who knows, it could even be a fourth-quarter play.
Either way, the company is printing cash by the billions and it can only stay down for so long. Look for Apple to eventually find its mojo.
Sponsored
Take a look at this obscure government document…
(Click HERE or on the image above to see what this is about!)
It might look like gibberish…
But this document represents the KEY to potentially unlocking the biggest gains you've ever seen.
And it's not from some risky penny stock, options trade, or crypto-currency.
Now, I know it may sound unbelievable at first…
But as you'll learn in this video right here…
The types of gains you'll see are ONLY possible in one little-known market.
This market was OFF-LIMITS to you for the last 82 years.
But now the floodgates are finally open…
And gains like this could very well be possible for YOU.
Once you see everything here, it will all make sense.
Just click here right now to see all the details »