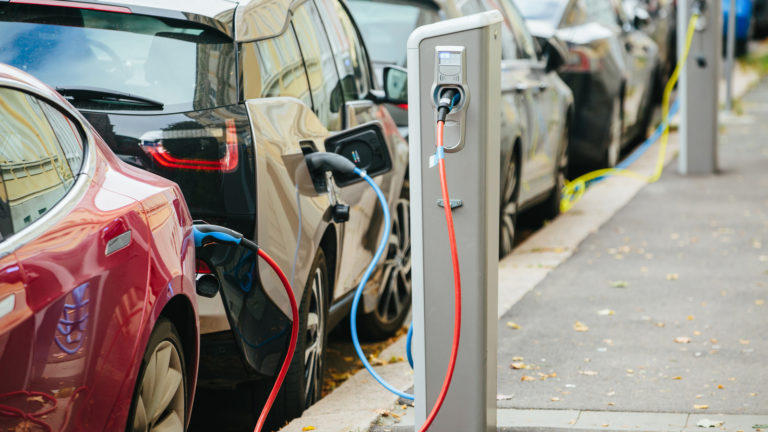 2020 is turning into a tipping point for the electric vehicle (EV) industry. EV stocks are making huge gains, while traditional oil and gas companies are taking it on the chin. The popularity of EVs has a trickle effect through the supply chain, and that means big potential for battery stocks.
Without batteries, there is no EV industry. Canny investors are increasingly eying battery-related stocks, including companies that mine and refine lithium — the key element in lithium ion batteries. Lithium is often referred to as "white gold" or "white oil" in a reference to its value and central position in the green energy revolution.
As electric cars grow in popularity, these eight stocks stand to benefit from the ramped up demand for lithium-ion batteries:
Albemarle corporation (NYSE:ALB)
Enphase Energy Inc (NASDAQ:ENPH)
EnerSys (NYSE:ENS)
FMC Corp (NYSE:FMC)
Lithium Americas Corp (NYSE:LAC)
Livent Corp (NYSE:LTHM)
Sociedad Quimica y Minera de Chile (NYSE:SQM)
Vale SA (NYSE:VALE)
Adding to the attractiveness of battery stocks is that fact that many have lagged EV stocks in terms of growth. As demand ramps up, expect that to change, but for now shares in many of these companies remain affordable.
AMERICA'S #1 CRYPTO EXPERT: "THESE ALTCOINS HAVE 50X GAIN POTENTIAL"
Albemarle (ALB)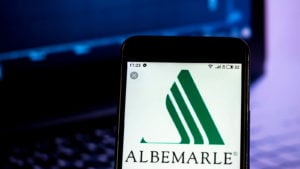 Source: IgorGolovniov/Shutterstock.com
North Carolina-based Albemarle describes itself as "a leading global producer of Lithium, Bromine and Catalyst solutions." The company has over 5,400 employees and operates in over 100 countries. Much of its business is in specialty chemicals, but Albemarle is a big player in lithium production. In fact, it is currently considered the world's largest producer of lithium.
With EV production ramping up and production of electric cars expected to triple the current demand for lithium, Albemarle is positioned to be a big beneficiary. ALB stock reflects that strong position, doubling in value since the start of 2020.
Enphase Energy (ENPH)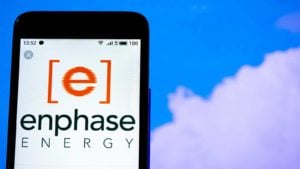 Source: IgorGolovniov / Shutterstock.com
Enphase Energy is unique among these battery stocks because it earns an 'A' rating in Portfolio Grader. It's also an unusual pick because Enphase doesn't mine lithium or manufacture EV batteries.
So why is ENPH stock on the list? Enphase is the world's leading supplier of the micro inverters used in solar power installations. And Enphase also offers Encharge solar battery systems. These use solar power to charge a battery, offering an integrated home backup power solution. Something that's increasingly popular during an era of extreme climate events like wildfires that can knock out power for days at a time.
In addition, as EVs grow in popularity, they are shining a light on home solar + battery installations. That halo effect has helped drive ENPH stock to 360% growth so far in 2020.
AMERICA'S #1 CRYPTO EXPERT: "THESE ALTCOINS HAVE 50X GAIN POTENTIAL"
EnerSys (ENS)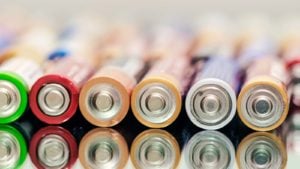 Source: Shutterstock
Pennsylvania-based EnerSys is all about batteries — or as the company describes its business, "stored energy solutions." If any company belongs on a list dedicated to battery stocks, EnerSys is it.
The company owns a number of battery brands including PowerSafe, NexSys, Purcell, Odyssey and EnergyCell. It supplies batteries to a wide range of sectors, including industrial and military. It even makes lithium ion batteries used to power satellites.
ENS stock has had its rocky moments (it rates a 'C' in Portfolio Grader), but it has been on a growth trajectory over the past decade. The current interest in battery-powered EVs is also spilling over into industrial and commercial applications. This makes EnerSys a battery company worth watching. 
FMC (FMC)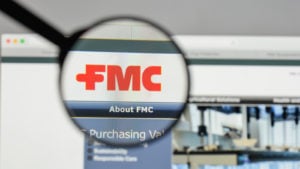 Source: Casimiro PT / Shutterstock.com
FMC is a long-time chemical manufacturer. The company started with pesticides, then expanded into a wide range of products, even manufacturing amphibious landing vehicles during World War II. However, the reason FMC is on this list is the company's interest in lithium.
FMC had been involved in lithium production for 40 years, long before lithium ion batteries were invented. However, that line of business suddenly became very interesting (and profitable) as EVs began to generate demand for lithium ion batteries. In 2018, FMC spun off its lithium business as Livent (also on this list of battery stocks). 
The two companies still maintain ties at the leadership level, but FMC itself is no longer in the lithium business. Regardless of that, FMC stock is still worth watching. It has been in growth mode for most of this century, especially since 2016. Even in a tough year, FMC has posted respectable 21% growth so far in 2020.
AMERICA'S #1 CRYPTO EXPERT: "THESE ALTCOINS HAVE 50X GAIN POTENTIAL"
Lithium Americas (LAC)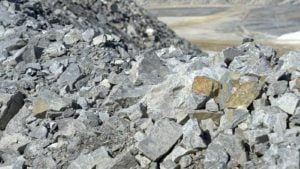 Source: Shutterstock
Lithium Americas is a Canadian lithium mining company. The catch with LAC is that its two massive lithium brine projects (one in Argentina and the other in Nevada) are still in the development phase. When they enter production, that is going to be a big deal. The Argentina deposit is considered the world's third largest and LAC estimates it will be in production for 40 years once operational. 
Lithium Americas investors have had a rough ride this fall. LAC stock plummeted 42% over three weeks in October. This was probably a case of profit-taking, in which case LAC is looking rather tempting.
Livent (LTHM)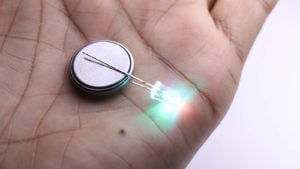 Source: Pixel Enforcer/ShutterStock.com
Livent is focused on innovation based on the use of lithium. A big part of that is lithium ion battery production for EVs, as well as consumer electronics, medical gear and household applications.
So when it comes to battery stocks, Livent is a company that should be on your radar.
Part of the appeal of LTHM stock is that it offers the big upside that comes with its involvement in the EV battery rush. But LTHM also has a buffer in case that market unexpectedly hits a speed bump. The company's light weight lithium metal products are used in the aerospace industry and have military applications as well. Livent also produces lithium lubricants. Its lithium-based polymers are used to manufacture "green" products like fuel efficient car tires and modified asphalt.
AMERICA'S #1 CRYPTO EXPERT: "THESE ALTCOINS HAVE 50X GAIN POTENTIAL"
Sociedad Quimica y Minera de Chile (SQM)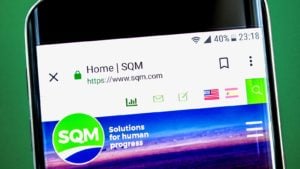 Source: madamF / Shutterstock.com
Sociedad Quimica y Minera de Chile (let's stick with SQM) also lays claim to being the world's largest producer of lithium. As a by-product of its lithium brine operation, SQM also produces nitrate (which is used in fertilizer) and iodine (used primarily for X-Ray media).
With lithium demand up and expected to continue increasing as EV makers ramp up production, SQM is planning to increase production capacity. In its third-quarter earnings report, the company's CEO told investors: "I'm happy to announce that today the Board approved expanding our lithium capacity even further in order to reach 180,000 and 30,000 metric tons of lithium carbonate and lithium hydroxide respectively by 2023."
SQM stock has been subject to big swings over the past 15 years, but with EV stocks taking off it is up 78% so far in 2020.
Vale (VALE)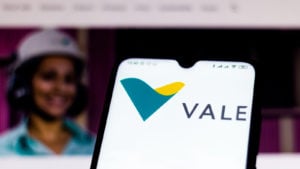 Source: rafapress / Shutterstock.com
Brazil's Vale SA is the world's largest producer of nickel, including large operations in Canada. So why would a nickel producer be included in a list of battery stocks when everyone knows lithium is the secret sauce in these things?
The answer is that lithium actually makes up a small percentage of the material used in most lithium ion batteries. The latest versions of lithium ion batteries used by EVs actually contain up to 60% nickel. Because nickel is more common than cobalt (another key metal used in these batteries), "[r]esearchers are working on pushing nickel up to 80%" for next-generation EV batteries.
Rising demand for EV batteries isn't just going to increase demand for lithium, it's going to push up demand for nickel. VALE stock is going to see the benefit from that demand.
Read Next: "Tesla Killer" Launches 90,900% Market Surge
I'm here 3,000 miles from home in Long Beach, California.
This industrial suburb looks nothing like Silicon Valley, but recently it's become the epicenter of an explosive new technology.
One that's taking the $2.5 trillion electric vehicle market by storm.
It charges in just minutes — not hours. It's 100% emission-free, costs next to nothing, and involves no fossil fuels. The only thing it emits is pure, clean water.
This is why experts call this technology the "Tesla Killer."
I came here to try it for myself and see if all these claims were true.
And incredibly enough, the "Tesla Killer" worked better than I imagined.
The car took moments to fill and drove like a dream along the California coast, lasting hundreds of miles.
I'm now certain that no Tesla could possibly compete with it.
That's why Bloomberg projects it to "skyrocket 1,000 times over." And best of all…
The tiny, little-known stock behind the "Tesla Killer" trades for just a few bucks.
Don't wait another moment.
Now you can lock in its shares at a few dollars, instead of around a few hundred dollars like Tesla.
Click here for the full story.