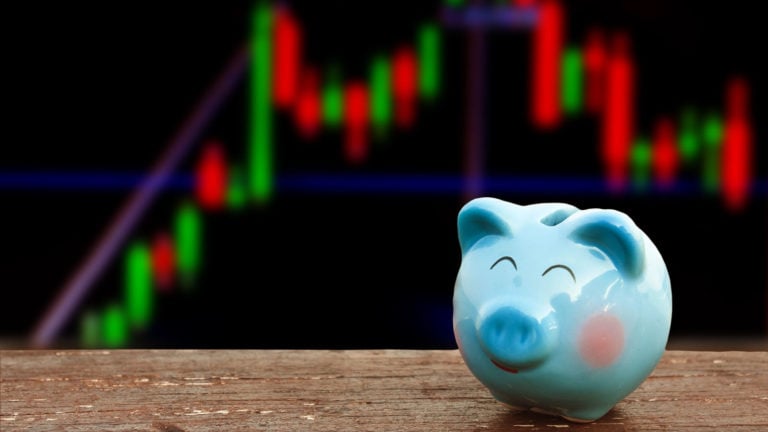 If you had asked me my opinions about where the market was heading following the initiate strike of the novel coronavirus, I wouldn't have guessed what we're seeing now. Extreme bullishness has entered the collective sentiment, sending some companies to ridiculous valuations. But is there any more room left for genuinely cheap stocks?
You'd be surprised that the answer is yes. And I'm not talking about down-in-the-gutter organizations that have a very limited shot of recovery. That's a different topic for a different day. Not only do great deals exist with strong upside potential (possibly 2x or more), there is much diversity to these offerings. Indeed, none of the eight cheap stocks on this list hail from the same industry.
Further, I'm not talking about forecasted price-to-sales cheap or some other metric that people use to convince you that a $500 security is cheap. No, when I mention cheap stocks, I mean it. All of these names, as of the time of writing, can be had for less than $20.
At the same time, none of these investments are priced below a dollar. In other words, I'm not pulling a Jordan Belfort on you. These ideas are not dog poo-poo, although they may have been in the doghouse for a while and are looking for a recovery. Here are my choices for cheap stocks under $20 that could double.
Carparts.com (NASDAQ:PRTS)
SSR Mining (NASDAQ:SSRM)
Cloudera (NYSE:CLDR)
SunOpta (NASDAQ:STKL)
Big 5 Sporting Goods (NASDAQ:BGFV)
Cresco Labs (OTCMKTS:CRLBF)
Teva Pharmaceutical Industries (NYSE:TEVA)
Mind Medicine (OTCMKTS:MMEDF)
Nevertheless, despite their potential, you want to be careful. The risk factor is certainly heightened for these companies. However, you should also bear in mind that you're not going to grow your portfolio substantively without taking some risks. These cheap stocks offer compelling narratives with the math of small numbers that could spark significant profitability.
Carparts.com (PRTS)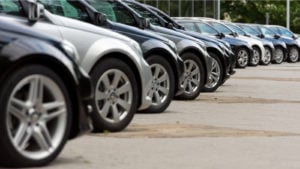 Source: lumen-digital / Shutterstock.com
With so much emphasis on electric vehicle manufacturers, investments related to automotive parts such as Carparts.com may not be the sexiest choice. That said, PRTS stock is on fire, gaining over 52% year-to-date. At time of writing, shares are trading hands at $19.12, part of the upper range of cheap stocks under $20.
Of course, when cheap stocks start flying, there's always the risk that you can end up holding the bag. Certainly, PRTS stock isn't the easiest investment to make. Back in July of last year, I worried that the economy could turn badly, which would not be great for Carparts.com given that many workers have been operating remotely.
[Editor's Note: Elon Musk's Next Big Bet: S.A.V… It could even put up to an extra $30,000 in your pocket every year.]
To be upfront, I'm still concerned about economic viability. At the same time, we've got to move forward. And in that sense, increased demand in automotive maintenance to save money could see PRTS double over the next few years.
SSR Mining (SSRM)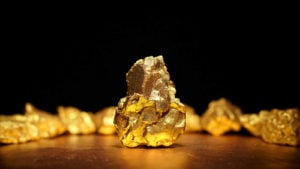 Source: Shutterstock
For those that prefer some contrarianism in their cheap stocks under $20, gold specialist SSR Mining might fit the bill. Unlike the other ideas on this list, SSRM stock isn't off to the greatest start to the new year, down almost 20% since the January opener. However, I really believe – though let me say I'm biased – in the underlying narrative for precious metals.
As everyone knows, we live in an ecosystem of artificially cheap money. With benchmark interest rates at staggering lows, this means there's increasingly little point in holding onto cash. Naturally, this dynamic is inflationary for the value of gold.
But something I've discussed in recent stories for InvestorPlace is that real interest rates – that is, backing out inflation from the benchmark rate – is negative. Essentially, what this means is that saving money is a guaranteed penalty. It's no wonder, then, that a disconnect exists between Wall Street and Main Street.
However, investors can't base their entire wealth on speculation. Therefore, a portion of funds indirectly directed to gold would be wise. And many others will likely share this opinion, bolstering SSRM stock.
Cloudera (CLDR)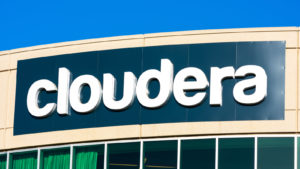 Source: Michael Vi / Shutterstock.com
What a difference a year can make. Back in January 2020, I stated that Cloudera was one of the cheap stocks to sell. Mainly, I felt that after a dramatic run in the second half of 2019, CLDR stock would be due for a correction. Technically, I was correct because Covid-19 bailed me out from looking stupid – add one more disappointment to this pandemic, right?
But because of the awful SARS-CoV-2 virus, the narrative for CLDR stock is much more compelling, especially if you're seeking cheap stocks. Indeed, I wasn't even looking in the direction of cloud-based investments because I know many of them have experienced a tremendous ramp up in their valuations. So it's a pleasant surprise for all of us that shares are trading for a little over $17 at time of writing.
[Editor's Note: Elon Musk's Next Big Bet: S.A.V… It could even put up to an extra $30,000 in your pocket every year.]
However, this is probably one to snap up if you're thinking about it. With cloud platforms being a crucial component of our new normal, this discount may not last indefinitely.
SunOpta (STKL)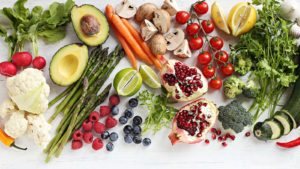 Source: Shutterstock
While cheap stocks have a reputation of having shoddy underlying businesses, that's absolutely not the case for SunOpta. Specializing in the development and manufacturing of plant-based foods and beverages, STKL stock should easily outperform thanks to the impact of the new normal.
You see, whether we got the illness or not, we've all been affected by this pandemic. That's what separates this crisis from all others. For instance, if you weren't in the east coast during the 9/11 attack, chances are, you felt some disconnect from the raw, guttural pain of that tragic day.
With Covid-19, the situation is much different, especially because our daily schedules have been turned upside down. Naturally, when people are under stress, they tend to overeat, according to Harvard Health Publishing. And this usually means gorging on junk food.
Eventually, people will recognize – perhaps through their expanding waistline – that they can't let this pandemic ruin their health. That's why STKL stock can jump much higher from here as people gravitate toward healthier food-and-beverage options.
Big 5 Sporting Goods (BGFV)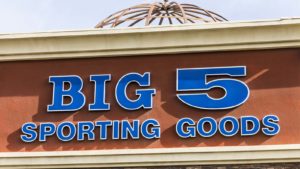 Source: Jonathan Weiss / Shutterstock.com
Possibly one of the riskiest cheap stocks and definitely among the most controversial, Big 5 Sporting Goods has had quite a time over the trailing year. In early 2020, BGFV stock was trading in low-single-digit territory, completely out of favor with investors. Then, the initial hit from the pandemic made things worse, driving down shares to below a buck.
However, the very pandemic that caused shares to tumble so badly was the reason why today, BGFV stock can be had for a little over $15. Frankly, the momentum comes down to self-defense.
It may not be the most popular take, but I delivered the argument that the social pain and economic disruption of Covid-19 incentivized every demographic to own a firearm. As one of my high school teachers used to say, "a society with guns is a polite one," or something to that effect.
[Editor's Note: Elon Musk's Next Big Bet: S.A.V… It could even put up to an extra $30,000 in your pocket every year.]
I think with the turn of events, my teacher was incredibly astute. And with demand for ammunition sky high, in part because of gun owners' fear of Democrats and gun control, BGFV stock should do very well.
Cresco Labs (CRLBF)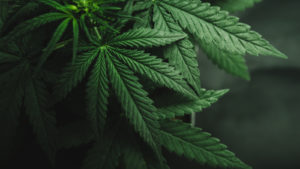 Like other in-favor cheap stocks tied to the cannabis industry, Cresco Labs is bringing the heat. On a YTD basis, CRLBF stock is up just a hair under 40%. But given its price tag of less than $15 at time of writing, I'd say there's a solid chance that shares could double over the next two years.
First, you have efforts by President Joe Biden and the Democrat-controlled Congress to decriminalize marijuana. Surprisingly, cannabis may be the one thing that helps bridge the gap in our political divide. Over the years, Republicans have thawed their previous morality play against the much-maligned plant. After so much turmoil in Washington, I believe consensus on at least one issue would be helpful for overall governmental stability.
Second and more importantly, cannabis legalization and broader integration means jobs. Following the disappointing January jobs report where only 6,000 private sector employment opportunities were created, Biden stated it will "take 10 years before we get to full unemployment."
I'm not sure about that. However, the pain is real and weed can help – that's good news for CRLBF stock.
Teva Pharmaceutical Industries (TEVA)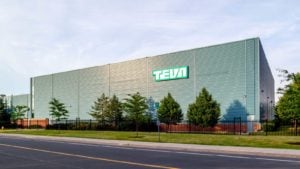 Source: JHVEPhoto / Shutterstock.com
Straight off the bat, I'm going to warn you that Teva Pharmaceutical Industries is one of the riskiest plays among cheap stocks under $20. However, if you have an iron stomach to handle the reputational damage to TEVA stock, along with a healthy dose of patience, this name could do wonders over the next few years.
Relative to historical pricing, TEVA stock is technically a steal. Once a $60-plus security, shares can now be had for a little over $12 a pop. Of course, when a company incurs a catastrophic loss in valuation, there's a reason for it. In Teva's case, it hit seemingly every branch of the no-no tree: bribery accusations, involvement in the opioid crisis, and the lingering specter of drug price-fixing allegations.
[Editor's Note: Elon Musk's Next Big Bet: S.A.V… It could even put up to an extra $30,000 in your pocket every year.]
Plus, the novel coronavirus pandemic turned attention away from traditional or standard medical needs. But as we (possibly, hopefully) move out of the worst of this crisis, some semblance of healthcare normalcy could return. That's net beneficial for TEVA but just be careful.
Mind Medicine (MMEDF)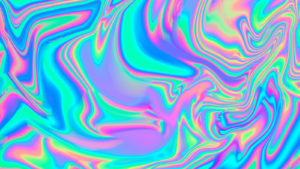 Source: local_doctor / Shutterstock.com
For the absolute riskiest pot shot on this list of cheap stocks, we have Mind Medicine, a company specializing in psychedelic medicines. If you're not familiar with psychedelics, you might assume that this is a shady enterprise. However, nothing could be further from the truth – psychedelic-based medicines offer natural therapeutic potential without the addictive side effects of pharmaceutical drugs.
Further, MMEDF stock has been rising because of the "positive" implications of the Covid-19 crisis. No, there's nothing good about the virus. However, there's now a huge need for organic solutions to address stress and other problems associated with the pandemic. For instance, the Washington Post described how widescale insomnia resultant from the disruption to our schedules is ruining our heath.
Of course, the risk is that MMEDF stock was trading at below 40 cents before its wild move up. Therefore, Mind Medicine shares must establish strong support where they are. If they fail, it would be an ugly situation. That said, the fundamental narrative is incredibly tempting.
Sponsored
Elon Musk made $180 million on PayPal, $18.7 billion on SpaceX, and $110 billion on Tesla.
But it's what he's planning next that will shock everyone.
It could even put up to an extra $30,000 in your pocket every year.
Click here to watch a demo and see it for yourself.