Beyond these hot stocks, the markets have certainly climbed a wall of worry since the coronavirus pandemic hit the U.S. last year around this time.
And there are some sectors where investors are now rotating out of, looking for the next leg up in the markets. That certainly makes sense.
But there are sectors and select stocks that are just warming up. They have plenty left in the tank and will continue to grow briskly in coming quarters. The pandemic actually lit a fuse under these stocks and the transition to the "next normal" will work in their favor.
These eight stocks to buy for your well-diversified portfolio are great additions for anyone looking to add some quality growth stocks to their collection:
Deere & Co (NYSE:DE)
Dolby Laboratories (NYSE:DLB)
Etsy (NASDAQ:ETSY)
Logitech (NASDAQ:LOGI)
Mosaic (NYSE:MOS)
Simply Good Foods (NASDAQ:SMPL)
Thor Industries (NYSE:THO)
Williams Sonoma (NYSE:WSM)
Hot Stocks to Buy: Deere & Co (DE)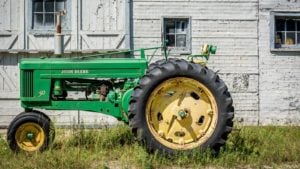 Source: mark stephens photography / Shutterstock.com
Nothing runs like a Deere. The slogan has been with the company since 1978.
Now, most companies are changing their slogan every couple years to stay "fresh" and "contemporary." DE has been around since 1837 doing pretty much what it has always done — build some of the best agricultural, forestry and lawn care equipment in the business.
When you drive through rural areas, especially now that planting season is starting, see how many green and gold tractors are in the fields and lawns.
[Editor's Note: See This Before It Goes Public]
But selling tractors isn't cool, right? How about the fact DE stock is up 164% in the past 12 months and it's still trading at a price-to-earnings ratio of 33x? As hot stocks go, DE is one of the coolest.
Dolby Laboratories (DLB)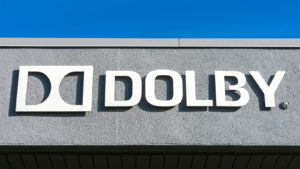 Source: Michael Vi / Shutterstock.com
Once the biggest thing in motion pictures, DLB has been able to take its audio technology and equipment and pivot to whole new world of possibilities.
Started by Ray Dolby in 1965, movies with Dolby sound were the mark of excellence for decades. And then Dolby moved to audio devices as well. Dolby sound is now a pedigree that all the top ear buds, laptops, home stereos and home theaters all have now.
It has managed to remain relevant and grow its brand even as new competitors and digital sound have challenged DLB's dominance.
New remote working mandates will change the workplace long term, and that means re-arming workers with equipment. It also means new demands for in-home entertainment. DE stock is up 38% in the past 12 months, yet it trades at a P/E of 31x.
Etsy (ETSY)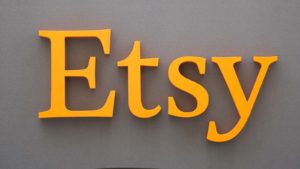 Source: quietbits / Shutterstock.com
This online farmers' market/designers' storefront is one of my favorite growth stocks and I continue to think it's one of the best growth stocks out there, even if it has soared 375% in the past 12 months.
A few years ago, there was concern about how ETSY was going to break through and find a way to grow. As it was reworking its model, new e-commerce stores were flooding the space.
But when the pandemic hit, it really launched ETSY. It was a very hot stock because it pulled in new shoppers as well as new vendors. And the company started helping new vendors build out their sites, so it was easier to launch a store on the platform.
[Editor's Note: See This Before It Goes Public]
Now ETSY is a real player in the consumer retail space with a $27 billion market cap. It's here to stay … and grow.
Logitech (LOGI)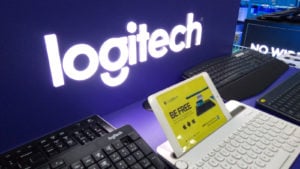 Source: Ismail Sadiron / Shutterstock.com
While some LOGI product is in just about every home with a computer set-up, this Switzerland-based firm has managed to keep a low profile for a long time.
It makes peripherals — headsets, speakers, keyboards etc. — for digital platforms and has always had a very solid reputation in the business. The thing is, this isn't a flashy sector to operate in, so LOGI usually isn't making the spotlight.
But the pandemic thrust its product lines into shopping carts. The stock is up 143% in the past 12 months, yet it's still trading at a P/E of 18x. That goes to show you how undervalued this stock has been.
The "new normal" will also be a boon for LOGI, since that means retooling office workspaces and re-equipping them for the next leg in this post-covid world.
Mosaic (MOS)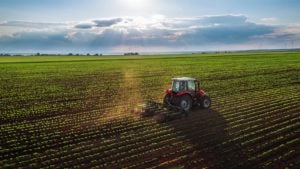 Source: Shutterstock
Have you ever heard of potash? Basically, it's potassium that was traditionally derived by soaking plant or wood ash in water. The potassium's water-soluble nature means it's great for making fertilizer, glass, ceramics and soap.
Today, potash is mined. But its demand is huge, especially as a fertilizer. MOS is one of the world's top potash and phosphate manufacturers, with significant exposure in the Brazilian agricultural sector. Brazil is one of the largest non-GMO producers of soybeans in the world.
[Editor's Note: See This Before It Goes Public]
Food demand remains a growth industry, even when other more cyclical industries fade. And this is especially true now that plant-based meat substitutes are hot.
MOS is the key player for these hot stocks and has been on a quiet run of its own. The stock is up 187% in the past 12 months, yet it's trading at a P/E of 17x.
Simply Good Foods (SMPL)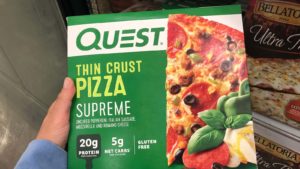 Source: melissamn / Shutterstock.com
Part of the new food trends is also lowering carbs — less processed oils, flour and ingredients. More whole foods.
And after the pandemic, there are more than a few people who added a few pandemic pounds while sitting around binge watching The Office for the fifth time.
SMPL makes Atkins and Quest brand health products. In January it reported its Q1 for its fiscal year and it was strong. Sales were up 52% and net income was up 22.5 million versus a $4.8 million loss in the same quarter a year ago. It also raised its guidance for the rest of fiscal 2021.
The stock is up 86% in the past 12 months but hasn't moved much recently. This hot stock is consolidating, which makes it a good buy before Q2 numbers come in in April.
Thor Industries (THO)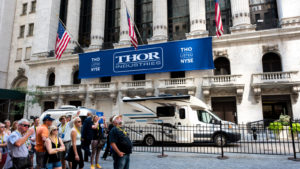 Source: Michael Gordon / Shutterstock.com
One thing the pandemic underscored was how great it felt to get outside. And THO is all about that. Recreational vehicle (RV) and boat makers were very hot stocks when the summer rolled around. Largely that was because you could be out with your family or pandemic pals in a controlled environment. And you could take it where you wanted to go.
The thing is, there's also a new generation of people that have realized that the RV life is a pretty cool thing combined with nearly universal mobile connectivity. Unemployed recent college grads, burnt-out young overachievers and even hipsters have taken to the roads. And they like it.
[Editor's Note: See This Before It Goes Public]
Thor Industries is one of the leading RV builders, making some of the most sought after brands in the business. THO stock is up 190% in the past 12 months, yet it's selling at a P/E of 18x. There's still plenty of road ahead for this one.
Williams Sonoma (WSM)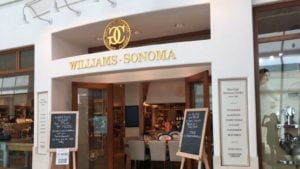 Source: designs by Jack / Shutterstock.com
While the name might conjure upscale cooking, kitchen and houseware, that's only one knife in the block for this retailer. It also owns Pottery Barn and West Elm furniture brands.
This was certainly the right space for a pandemic. Can't go out to eat? Well, why not upgrade your kitchen and dining experience at home? No vacation? Why not redecorate? Whether it was one extra piece here and there, or new cookware sets, money was flowing into WSM.
And WSM has done a very good job with its e-commerce sites as well, in-store sales might have lagged, but online shopping has boomed. It's one of the hot stocks in upscale retail sector, up 303% in the past 12 months.
Yet its Q4 earnings, reported in mid-March, continued to impress. They even beat analysts' expectations. And the good times will continue to roll as the economy recovers.
Sponsored
What if you'd bought Apple stock back in 1980?
Imagine what your bank account and your life might look like today…
After Apple's 134,850% gain since then.
Well, I have good news for you today. Because you have a rare second chance to get in on the ground floor of a giant tech revolution.
Silicon Valley insiders say this about it:
"It is as if we are back in 1976 and Wozniak and
Jobs just showed us the prototypes of the Apple II."
Tim Cook calls it "one of those huge things that we'll look back at and marvel at the start of…"
Kevin Kelly, founding editor of WIRED, predicts, "Whoever dominates [this technology] will become among the wealthiest and most powerful people and companies in history…"
So if you want to become "I bought Apple in 1980" rich, you need to watch this special presentation now .
Because billions of new devices containing this technology are about to hit the market.
And when they do, this investing opportunity is going to take off fast.
Investors who set themselves up to profit could see $10,000 turn into $1 million…
You can get all the details by clicking here.