This article was originally posted here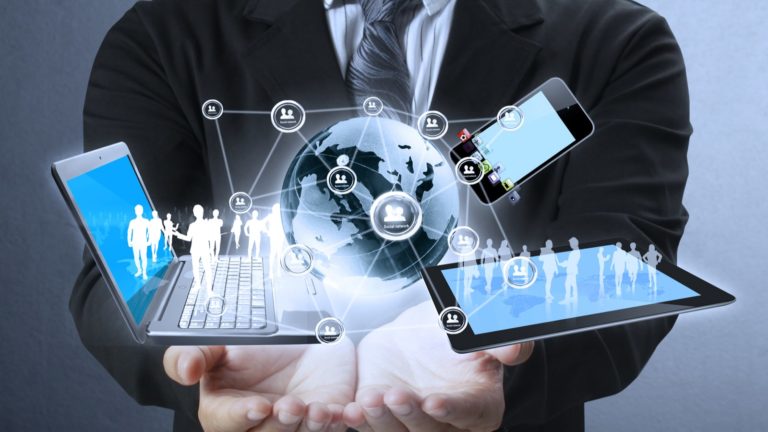 Tech stocks have led the huge stock market rally over the past three months, mostly because investors have seen technology companies as largely isolated from the novel coronavirus pandemic and, in some cases, as winners amid a shift away from the physical economy towards a digital one.
As such, tech stocks were the stocks to buy in March, April and May. Over those three months, the tech-heavy Nasdaq rose 8%, while the S&P 500 inched higher by just 1%.
Now, that's all changing as we head into June.
Pandemic hysteria is calming down. The physical economy is reopening. The stay-at-home trade has faded, and a robust get-out-of-the-house rally has taken its place. Tech stocks have fallen. All other stocks have rallied, especially retail stocks, bank stocks and industrial stocks.
But make no mistake: this June selloff in tech stocks is a long-term buying opportunity.
The secular growth narratives underlying winning tech stocks remain robust, even if the physical economy completely reopens and things return to normal. As such, once this current get-out-of-the-house trade unwinds, tech stocks will bottom and rebound in a big way. Not just in 2020. But over the next few years, too.
With that in mind, the 15 best tech stocks to buy on the dip in June are:
Shopify (NYSE:SHOP)
LivePerson (NASDAQ:LPSN)
Okta (NASDAQ:OKTA)
The Trade Desk (NASDAQ:TTD)
Twilio (NASDAQ:TWLO)
Snap (NYSE:SNAP)
Roku (NASDAQ:ROKU)
Splunk (NASDAQ:SPLK)
Benefitfocus (NASDAQ:BNFT)
Chegg (NASDAQ:CHGG)
Adobe (NASDAQ:ADBE)
Pinterest (NYSE:PINS)
Sprout Social (NASDAQ:SPT)
Cardlytics (NASDAQ:CDLX)
Facebook (NASDAQ:FB)
Let's take a closer look at what makes each solid stocks to consider now.
Tech Stocks to Buy: Shopify (SHOP)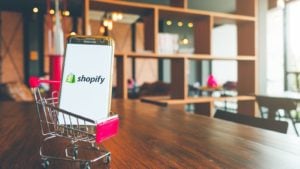 E-commerce solutions provider Shopify was, at one point in the middle of May, up more than 90% year-to-date, on the idea that the Covid-19 pandemic would spark an unprecedented shift in commerce towards the online channel.
It did. In April, Shopify said they were handling Black-Friday-type traffic levels every single day.
Now, with the physical economy reopening, the e-commerce frenzy is cooling and consumers are once again shopping in-stores. Presumably, this has caused Shopify's traffic volumes to fall off those peaks levels, which is why SHOP stock has dropped 12% off its recent highs.
But, Shopify is still the infrastructure and technology backbone of e-commerce, and e-commerce is still a growing global sector with a ton of a long-term potential. In other words, even though consumers are shopping in-stores again, the consumption shift towards e-commerce and Shopify-powered websites will continue for the next few years.
As it does, Shopify will sustain robust revenue and profit growth. So, amid recent weakness, SHOP stock is a great long-term stock to buy.
LivePerson (LPSN)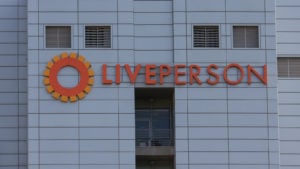 Another huge beneficiary of the enormous e-commerce pivot amid the coronavirus pandemic was LivePerson, a small tech company which provides AI conversational commerce tools that power smart chatbots across various online selling channels.
Because of this e-commerce boost — and LivePerson's strong first quarter numbers — LPSN stock was, in mid-May, up more than 100% from its March lows.
Shares have since shed more than 6% on the idea that the broad coronavirus-inspired e-commerce tailwind is losing some momentum.
It is. But in the big picture, that doesn't really matter.
LivePerson is one of the best stocks to buy for the next decade — not just during the coronavirus pandemic — because conversational commerce is the next big thing in e-commerce. That is, thanks to advancements in natural language processing, LivePerson is able to create smart chatbots which actually feel like real sales associates and meaningfully improve the online shopping experience. Over the next several years, you will see these smart chatbots pop up everywhere, and LivePerson's growth trajectory will remain robust.
As it does, LPSN stock could soar to prices well above $100.
Okta (OKTA)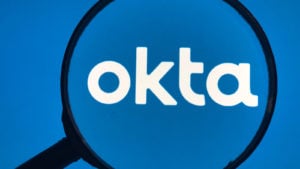 The proliferation of work-from-home policies amid the coronavirus pandemic created strong demand tailwinds for Okta, whose core Identity Cloud solution is the perfect cloud security solution in a world where employees are working remotely.
That is, as opposed to designing a centralized security system, Okta has designed a decentralized security system wherein identity is the security perimeter, meaning that an employee (and his/her data and workflows) are protected, regardless of where that employee is working.
Consequently, Wall Street pushed OKTA stock up nearly 70% year-to-date through late May.
But over the past few days, as some companies have laid out plans for their employees to return to the office, OKTA stock has dropped 10%.
This is a "buyable" dip in OKTA stock because the coronavirus pandemic did permanently change the work landscape in favor of Okta's Identity Cloud solution.
That is, while some companies are returning employees to the office, a lot of forward-thinking companies are not. Facebook, Twitter (NYSE:TWTR) and Square (NYSE:SQ) are among a handful of companies that have shifted to quasi-permanent remote work for several employees. Shopify's CEO even said the era of "office centricity is over."
In other words, the elevated presence of remote work is permanent. So are the growth tailwinds supporting robust adoption of Okta's mobility-first Identity Cloud solution, meaning recent weakness in OKTA stock is a great buying opportunity.
The Trade Desk (TTD)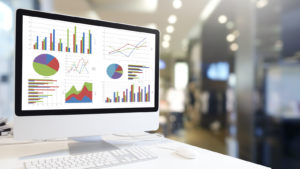 Although the advertising industry was hammered in March and April, investors pushed up shares of programmatic advertising leader The Trade Desk to all-time highs on the idea that the pandemic accelerated the shift towards efficient, data-driven digital advertising.
Now, mostly in sympathy with other tech stocks, TTD stock has dropped more than 10% over the past few days.
This dip is a buying opportunity.
The shift towards efficient, data-driven advertising in a secular pivot. It was underway well before Covid-19 hit the economy. It will last long after Covid-19 goes away. And The Trade Desk will leverage its position as a leading demand-side programmatic ad platform to turn enormous data-driven advertising tailwinds into equally enormous revenue and profit growth over the next several years.
It also helps that the physical economy reopening over the next few months, will boost consumer spending, and in turn, boost brand advertising. Boosted brand advertising will create a tailwind for The Trade Desk. Not just because The Trade Desk is an ad platform. But also because corporate ad budgets will still be tight, and data-driven ad platforms like The Trade Desk offer companies the best way to maximize those tight ad budgets.
All in all, TTD stock looks ready to rally in a big way both into the end of the year and over the next several years.
Editor's Note:
I've uncovered what could be the most promising stock in the 5G market.
It's a single play that will let you earn money from every single company in the 5G sector.
But get this, I'm guessing that only one in 36,000 people even know this company exists.
This is your chance. This company is poised to go vertical. They've already inked contracts with some of the biggest, most successful media companies.
Huge corporations — T-Mobile, Cox, Sprint, and dozens more — are all ready to cough up billions of dollars for just a piece of the tech this small company has to offer.
But here's the kicker:
This company is still trading for less than $10 a share.
If you've got a ten in your pocket (or, better yet, $20!) you can get your foot in the door with this unbelievable profit opportunity.
I've compiled all of my research on this firm, data, statistics, the ticker symbol, and even my target buy and sell prices.