Thanks to the overwhelming popularity of meme trades along with the dramatic speculation in the major indices, you might assume that it's difficult to find viable cheap stocks to buy under $20. To be fair, this isn't the easiest task. But because of the radical changes in society, namely, the transition from a pandemic-impacted world to one in recovery, some opportunities exist.
Let's take electric vehicles as an example. Over the last few years, EVs gained substantial acceptance, particularly among the households that could afford them. However, when the novel coronavirus breached our borders, you may have assumed that EV companies would litter the category of cheap stocks to buy. After all, who would want to purchase anything, let alone an expensive product like an EV during a cataclysmic crisis?
Instead, the EV market bounced higher in an arguably counterintuitive manner. First, thanks to unprecedented top-level action — and a rare glimmer of bipartisanship — the U.S. government pumped out stimulus checks directly to the American people. Further, a massive bump up in unemployment support buoyed consumer confidence. Therefore, spending increased, which meant that EV-based investments moved far away from being considered cheap stocks.
So that was one opportunity missed. But on the other hand, many exited the fossil-fuel industry early in the Covid-19 crisis. Reasonably I would say, investors feared that an economic crisis would soon follow the public health disaster. In that scenario, oil and other commodities lost their appeal. But that also created a contrarian opportunity for these suddenly cheap stocks.
Moving forward, we're going to see plenty of shuffling around. Naturally, this will create upside opportunities in some sectors while others will be ones to avoid. Here are seven cheap stocks to buy that could benefit from the post-Covid transition.
Carparts.Com (NASDAQ:PRTS)
Angi (NASDAQ:ANGI)
Zynga (NASDAQ:ZNGA)
Clean Energy Fuels (NASDAQ:CLNE)
JetBlue Airways (NASDAQ:JBLU)
Marathon Oil (NYSE:MRO)
Drive Shack (NYSE:DS)
One word of caution before we move forward. You should approach these cheap stocks vigilantly and carefully. It's important to note that with the major indices near their all-time highs on questionable fundamentals, we could see volatility. Therefore, practice money management and don't go all-in on any of these ideas.
Cheap Stocks to Buy: Carparts.Com (PRTS)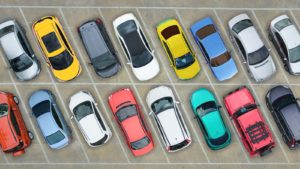 As the name suggests, Carparts is one of the leading online retailers for automotive parts and accessories. Of course, during the Covid-19 lockdowns, the fundamental case for PRTS stock initially appeared doomed. I mean, this was the one time when insurance companies seemingly had a heart, promising refunds for covered drivers because there obviously wasn't much driving going on.
Now, we can argue about whether those refunds lived up to their earlier claims. But the point is, traffic statistics plummeted in 2020 compared to 2019. And that should have meant lower revenues for car parts retailers. Except the opposite happened.
In 2020, Carparts generated revenue of $443.9 million in 2020, which was up 58% from the prior year. Further, the investment narrative for PRTS stock jumped substantially, making it one of the top cheap stocks to buy last year. The reason? Stimulus checks helped boost demand in this sector, as did the gradual lifting of stay-at-home orders.
As we move toward the second half of 2021, PRTS could experience sustained demand as consumers fix their cars rather than buying another. Global supply chain disruptions created shortages in new cars, while used cars sell at a premium.
Angi (ANGI)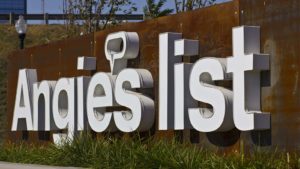 While Angi might not strike you as a household name, you're probably familiar with its flagship brand Angi's List. Also, the company owns HomeAdvisor, a digital marketplace that connects homeowners with vetted home-improvement service professionals. Together, both brands offer their customers an avenue where they can contract trusted professionals to handle various renovation work and services.
Fundamentally, this is appealing because home-services scams cause plenty of heartache and pain in the wallet, particularly for our most vulnerable citizens. But anyone can fall prey to contractor scams; hence, many homeowners are understandably on their guard about who they trust. Fortunately, Angi helps bridge that gap, providing a useful and critical intermediary service for homeowner clients and contractors.
As well, the Covid-19 crisis and the subsequent governmental response — such as rock-bottom interest rates — helped spark a massive leap in real estate prices. With the SARS-CoV-2 virus fading into the background, more sellers will want to renovate their property to maximize their profitability. That should be net positive for ANGI stock, making it one of the more intriguing cheap stocks to buy.
---
A tech snag has brought America's 5G rollout to a screeching halt.
But one tiny $10 company has come up with a novel solution…
And it could show you substantial gains. Full details here.
---
Cheap Stocks to Buy: Zynga (ZNGA)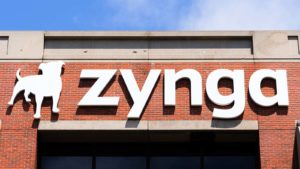 Although most industries suffered a cataclysmic decline in business because of the coronavirus disaster, a few market segments enjoyed a surge of demand. One of them of course is the video game industry. With state and federal agencies mandating that people curtail non-essential activities, American consumers turned to digital entertainment to bid their time.
Although Zynga certainly felt the heat during the March fallout last year, the decline in market value for ZNGA stock — roughly around 20% — wasn't atrocious compared to other examples of red ink. Furthermore, shares quickly rebounded as consumers turned to video games to help them cope with the crisis. In fact, scientific research published in Sage Journals noted: "Playing video games has had a positive effect on players' perceived well-being during the COVID-19 pandemic. Games have provided an enjoyable means of maintaining social contact, and a stress relieving and mentally stimulating escape from the effects of lockdown."
But with the vaccination rollout having a powerful impact against the coronavirus, won't the return to normal negatively affect ZNGA? Certainly, it's a possibility. Nevertheless, while people are venturing out in full force, lack of trusting others seems to be a nagging concern. Therefore, ZNGA may still have some legs remaining.
Clean Energy Fuels (CLNE)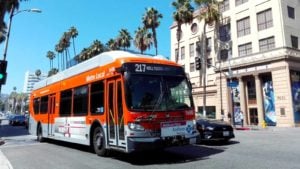 I really wanted to talk about Clean Energy Fuels before the session of June 9, 2021 happened. Alas, the publishing schedule did not execute in my favor this time around. Nevertheless, CLNE stock remains under the $20 price target at time of writing (although that might not last too long). Therefore, I'm going to stick it in this list of cheap stocks, albeit somewhat regrettably.
As you've probably heard by now, CLNE became the latest target of meme stock mania. But I must say that with this idea, there's a method to the madness. According to CNBC, "Newport Beach, California-based Clean Energy Fuels has a relatively small float at 66%, meaning the stock can be more easily manipulated. And about 8% of its float is sold short, according to data from FactSet."
But do you need to hang around social media forums to justify your exposure to CLNE? As society starts to normalize substantively, Clean Energy's business should become more relevant. Additionally, the company has a political tailwind in that it may provide a realistic, transitional source of clean energy as society progresses toward a comprehensively clean future.
Still, this is one of the riskier cheap stocks since, first, you have the meme trade phenomenon that could collapse in a hurry. Second, its slow revenue recovery trek isn't the most encouraging for investors.
Cheap Stocks to Buy: JetBlue Airways (JBLU)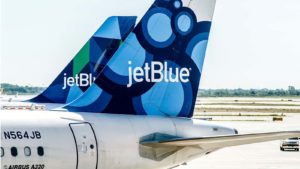 Admittedly, I've been a critic of the airliner industry since the Covid-19 pandemic upturned our paradigm. No, I don't have anything bad to say about the industry, specific companies such as JetBlue Airways, or the hard-working, longsuffering people in the sector. However, I just didn't see how we could ever return to normal given the extreme tensions that exploded in society over the trailing year.
Further, evidence indicates that this tension has not abated. According to a May 2021 report from FlightGlobal.com, "The Federal Administration has been dishing out more and hire fines in recent weeks to combat a surge disturbances [sic] caused by "unruly" passengers, including incidents involving violence against flight crew."
This report is even crazier when you realize that air rage has been a problem now for decades. Nevertheless, you can't deny that there's a massive improvement in air travel volume. Currently, passenger data shows that volume is about 70% to 75% of pre-pandemic levels.
Moreover, if the economic recovery slows down, this will incentive lower-cost fare. After all, people still want to travel and do the things they missed out on last year, a concept known as retail revenge. This could help JBLU stock, especially if folks learn to calm down.
Still, I have some hesitation regarding cheap stocks in this sector. Therefore, please gamble carefully.
Marathon Oil (MRO)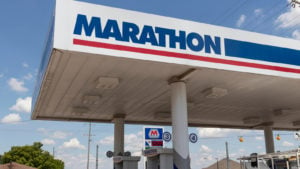 Another one of the categories of cheap stocks that I never thought would recover so quickly was the fossil-fuel industry. Particularly, I watched in horror as independent energy firms like Marathon Oil tumbled into the weeds when the coronavirus struck.
In fact, MRO was not only one of the cheap stocks under $20, it slipped below $4 during the worst of the crisis. However, risk-tolerant contrarians — I wish I was one of them — saw an opportunity of a lifetime. Rather than a sustained catastrophe, they saw the volatility as an extended blip.
Good for them, I like that optimism. Not only that, I think they'll be proven right for some time to come. Now that we've gotten out of the worst of the pandemic (or so we hope), Americans are now looking forward to a return to normal. That necessarily implies increased travel.
Further, I'm not particularly worried about the impact from EVs and the political push for clean energy. Sure, combustion-based cars are dirty but with the economy still shaky, people are not going to fork over $40,000 or more for a normal-sized EV. Instead, they'll go with the trusted combustion platform for at least the next few years, which bodes well for MRO stock.
Cheap Stocks to Buy: Drive Shack (DS)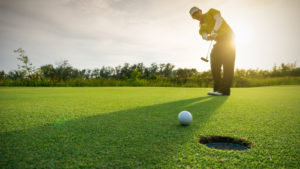 Last but not least, we've arrived at arguably the riskiest name among this list of cheap stocks. Prior to the pandemic, Drive Shack, an entertainment outlet with a specialty in corporate get-togethers, offered a fundamentally intriguing place to park some of your speculation funds. Mainly, the unemployment rate declined during the Trump administration, which bolstered the case for DS stock.
To be clear, I'm not suggesting that former President Trump alone sparked an economic boom. The unemployment rate also declined during the Obama administration. I mention this because I've been receiving an inordinate amount of emails and messages so anything I can do to perform preventative inbox cluttering is a necessity at this point.
Anyways, the coronavirus didn't do any favors for DS stock for obvious reasons. But now that the crisis is moving decisively into the rearview mirror, Drive Shack's intrigue again makes a comeback. On one hand, a return to normal augurs well for in-person businesses. But on the other hand, workers don't want to go back to the office, which could be catastrophic.
My gut tells me that employers will tell their workers to get their lazy hind ends back to their cubicles or that their jobs will be outsourced. That's globalization for you and it just might benefit Drive Shack.