With overall market sentiment still highly negative, now may be the time to consider the best penny stocks to buy. At first, this may sound counterintuitive. After all, interest rates and the chances of a recession keep rising. As macro uncertainties continue, more pain may lie ahead for stocks.
Many penny plays could have a way to go before bottoming. However, there are many low-priced names that have become oversold. For example, there are a high number of stocks trading for under $5 per share (those names are considered to be penny stocks) which currently trade at very low valuations.
In other cases, there are stocks that may not necessarily trade at deep-value forward multiples, but still have strong prospects. That's because their underlying businesses are expected to keep growing even if the growth of the overall economy decelerates.
After sifting through stocks trading on major exchanges, as well as those trading in the over-the-counter (or OTC) market, I have identified seven names that stand out as some of the best penny stocks to buy. All of them are bargains.
| | | |
| --- | --- | --- |
| DOUG | Douglas Elliman | $4.25 |
| EGY | Vaalco Energy | $4.48 |
| EVC | Entravision Communications | $4.48 |
| GCI | Gannett | $2 |
| GSAT | Globalstar | $1.71 |
| HRBR | Harbor Diversified | $2.62 |
| KTEL | KonaTel | $1.25 |
Best Penny Stocks: Douglas Elliman (DOUG)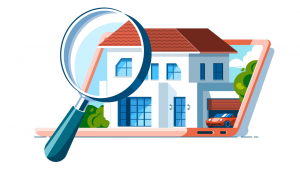 Source: Kit8.net/Shutterstock
Spun off from Vector Group (NYSE:VGR) late last year, Douglas Elliman (NYSE:DOUG) operates a luxury real estate brokerage of the same name. Down nearly 60% in 2022, DOUG stock has been avoided by investors in droves.
However, investors may be overestimating how much of an impact a downturn will have on the fundamentals of Douglas Elliman. Similarly, many may be overestimating the severity of the current housing downturn. Sure, after a banner year in 2021, things are slowing down for this real estate firm.
Still, the company's results may not deteriorate a great deal. Analysts, on average, expect Douglas Elliman to report flat sales growth and moderate earnings growth in 2023. Even if DOUG falls short of this forecast, its results are likely to be "less worse" than what's currently priced into shares, which trade for 7.3 times next year's estimated earnings.
---
The Wall Street Journal calls it "an American manufacturing triumph."
The vehicle that could finally take EVs mainstream.
It's shockingly cheap – as much as 50% cheaper than the competition.
It has 775 pound-feet of torque.
And it can even power a home for up to 10 days.
Until now, this was just a pipe dream. But now it's a reality. Right now.
But the best is yet to come… The stage is now set for the automaker behind this vehicle to make a MAJOR move.
One that could send Wall Street into a buying frenzy.
Click here for the full story…
---
Vaalco Energy (EGY)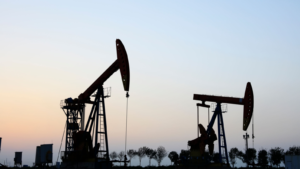 Source: zhengzaishuru / Shutterstock.com
Vaalco Energy (NYSE:EGY), like other oil stocks, is up big for the year, but has fallen back in recent months. Worries about a recession have started to outweigh the impact of the Russia-Ukraine conflict on global oil supplies.
However, after making its return to the penny stocks category, EGY stock may be a buy now. Trading for just 2.2 times Vaalco's earnings, the stock, at its current valuation, overly reflects the prospect of falling oil prices. That's especially true because there are many signs that oil will remain above $80 per barrel, well above the price levels of the late 2010s through 2021.
Along with high oil prices keeping its earnings high, Vaalco stock has another positive driver : its pending merger with TransGlobe Energy (NASDAQ:TGA). As I argued back in August, this deal could create many positive catalysts for the shares, including enabling the company to raise its dividend and diversify its asset base.
Entravision Communications (EVC)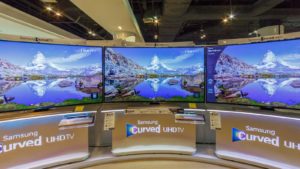 Source: Tooykrub / Shutterstock.com
Entravision Communications (NYSE:EVC) is best known as a big player in the U.S. Hispanic television and radio markets. It owns 50 Spanish-language television stations. Most of these stations are Univision affiliates. It also owns 46 Spanish-language radio stations in major markets.
Similar to other names in the broadcasting space, EVC stock trades at a low valuation. Its current forward multiple is 11.8 times. It makes sense for broadcasters to trade at low multiples, given that trends like cord-cutting and streaming threaten the sector's future.
Yet while broadcasting is Entravision's legacy business, it's no longer the company's largest business. As InvestorPlace's Will Ashworth pointed out last month, 73% of the company's sales now come from its digital advertising business, the largest in Latin America. EVC's future is not heavily tied to "old school" media like TV and radio. The stock could rebound tremendously, once digital ad demand bounces back following the downturn.
---
My colleague Marc Lichtenfeld – world-renowned dividend expert and Author of Get Rich With Dividends – is giving away his Ultimate Dividend Package…
Free of charge!
Click Here to Discover His #1 Dividend Stock… The Safest 9% Dividend in the World… Top Three "Extreme Dividend" Stocks, And Much, Much More.
P.S. Marc's dividend research is followed by over 500,000 readers.
Like Mort Davidson, who says he's making over $50K a year with dividend stocks. "I'm making more than $54,000 per year (Yield on cash = 6.84%, gain on cash 14.35%)."
Reader Ed Abernethy likes watching his dividends roll in every month. "It's very exciting to see money magically appear in my account throughout the month. The knowledge I have gained from Marc has been life changing!"
And Bill Davis says Marc's research helps him provide for his family. "We have six kids and six grandkids, and we're able to spend more time with them now because we are financially independent."
Click here to see why they all love dividends!
---
Best Penny Stocks: Gannett (GCI)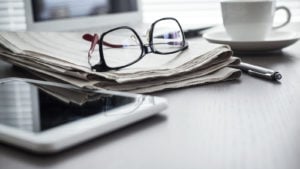 Source: Shutterstock
Like Entravision, Gannett (NYSE:GCI) is perceived as a "media dinosaur," and it has been pushed to a bargain-basement price. As you likely know, the company is a big newspaper publisher. It owns 230 of them in the U.S., and USA Today is its most high-profile newspaper property.
With the economic downturn intensifying its main problem -the non-cyclical decline of print media, the company has slashed its 2022 guidance . This has pushed GCI stock, already down massively for the year, to bargain-basement prices of around $2 per share.
This may be a severe overreaction. Gannett continues to generate enough cash to service its high debt. So a trip to Chapter 11 may not be in store for the company. Furthermore, the firm is looking to make digital marketing its main business.
If the company can ride out a recession and use the cash flows from its newspaper business to further grow its digital segments, a comeback may be in store for GCI stock.
Globalstar (GSAT)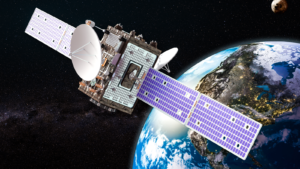 Source: AlexLMX / Shutterstock
Admittedly, Globalstar (NYSEAMERICAN:GSAT) has acted like a meme stock lately. The shares surged and plunged earlier this month. The volatility was caused by news of Apple (NASDAQ:AAPL) partnering with the satellite services provider, in order to add satellite connectivity to the iPhone 14.
So, with investors selling GSAT stock on the news, why buy the shares now? The stock's real gains may lie ahead. As InvestorPlace's Eddie Pan reported on Sept. 16, Apple is providing 95% of the funding needed to enable the company to provide this service. In addition to providing GSAT with low upfront costs, the deal could boost the company's revenue by a large amount.
According to the Wall Street Journal, analysts' average estimate calls for Globalstar's revenue to rise 54% in the next year alone, mainly due to this partnership. Much of this increased revenue will fall straight to the company's bottom line. That could help drive this penny stock significantly higher.
Harbor Diversified (HRBR)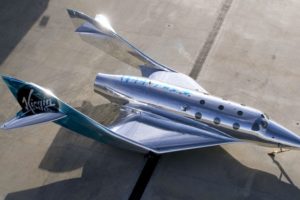 As an over-the-counter stock, Harbor Diversified (OTCMKTS:HRBR) is not a household name, yet it's been an extremely strong penny stock. Two years ago, the aircraft operator's stock traded for less than 10 cents per share. Today the shares change hands for around $2.65 per share.
While another surge of 26 times isn't likely for HRBR stock, it may still advance much further. That's because, up until a month ago, the company's Air Wisconsin unit was expected to shut down, once its contract with United Airlines (NASDAQ:UAL) ends next year.
But after inking a deal with American Airlines (NASDAQ:AAL), Harbor Diversified will stay in business for at least another five years. According to a Seeking Alpha commentator, this new contract, coupled with the value of its assets, makes HRBR worth between $3.39 and $7.71 per share, with minimal downside due to its large cash position. As a result, the stock is still a compelling buy for value investors.
Best Penny Stocks: KonaTel (KTEL)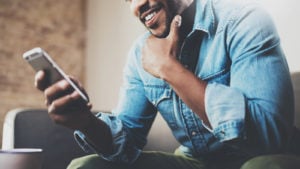 Source: Sfio Cracho / Shutterstock.com
We've looked at six penny stocks best described as value plays. Now, let's look at one that fits in the "growth at a reasonable price" category. KonaTel (OTCMKTS:KTEL) is a provider of government-subsidized phone and mobile data services. It participates in the U.S. Federal Government's Affordable Connectivity and Lifeline Programs.
By focusing on this niche, it's been able to achieve high revenue growth since 2021. This has already resulted in a big move higher for KTEL stock. Indeed, it's up 80% in the past year. Even so, after its latest pullback, there may still be an opportunity to start building up a long-term position in the name.
With its recession-proof business, KonaTel is likely to continue experiencing high levels of revenue growth, enabling it to reach consistent profitability. That will enable the stock to move towards prices that are far above what it currently trades for today.
Market Wizard Larry Benedict crushed the market in 2022.
But he hasn't done it with a "traditional" method…
For a limited time, he's sharing a free over-the-shoulder "demo" of his strategy in action.
It's less than 10 seconds – watch it here.