Every investor wants to find a stock that's likely to deliver big gains in a short period of time. The bigger the gain and the shorter the time required, the better.
Of course, there aren't many stocks that have what it takes to rise quickly. However, there's one perhaps surprising pick for which analysts have high expectations — generic and biosimilar drugmaker Viatris (NASDAQ:VTRS). Here's why Wall Street thinks this dirt cheap stock will soar 50% within the next 12 months.


IMAGE SOURCE: GETTY IMAGES.
What are Wall Street analysts thinking?
The average 12-month price target for Viatris is almost exactly 50% above the current price for the pharma stock. Could one analyst's extreme bullish view about Viatris be skewing the average? Maybe.
The highest target among analysts surveyed by Refinitiv reflects a 162% premium above Viatris' current share price. However, there were 14 analysts included in the survey. There's obviously significant positive sentiment for the stock on Wall Street. Even the lowest target is 12% higher than Viatris' current price.
So what are Wall Street analysts thinking? Probably the most important factor behind their optimism is the extremely low valuation for Viatris right now. The stock currently trades at a little over four times expected earnings. By comparison, the average forward earnings multiple for all pharmaceutical companies in the S&P 500 is 13.3.
I suspect that analysts simply don't think Viatris can remain that cheap for much longer. The company is generating positive cash flow. Its long-term prospects appear to be solid, albeit not spectacular.
Why Viatris is dirt cheap
That raises a question, though: Why is Viatris dirt cheap? There are several reasons.
The company provided worse-than-expected guidance for full-year 2021 earlier this year with its shares promptly sinking. Viatris projected full-year revenue of between $17.2 billion and $17.8 billion. Analysts were expecting revenue of close to $18.5 billion.
This weak guidance, though, was merely a symptom of some underlying challenges that Liatris faces. The company was formed through the merger of Pfizer's Upjohn unit and Mylan. And it inherited problems from both of its parents.
Sales continue to decline for Upjohn's older drugs that have lost patent exclusivity. Lyrica, Lipitor, Celebrex, and Norvasc were especially weighing on the unit's growth before the merger. Mylan's Epi-Pen sales were under pressure before the formation of Viatris due in part to generic competition. In addition, the COVID-19 pandemic negatively impacted both Upjohn and Mylan and is still an issue for Viatris.
The best reason to buy Viatris
Should you buy Viatris because Wall Street thinks the stock will soar 50%? No. Analysts' price targets could prove to be way off.
My Motley Fool colleague Sean Williams views Viatris as a smart stock to buy primarily because of the solid growth prospects for generics over the long term. I agree with Sean that the company should benefit from this trend.
However, I think that the best reason to buy Viatris, at least for many investors, is for its dividend. Although the company doesn't pay a dividend right now, that will soon change. Viatris plans to initiate its first quarterly dividend in May. Its dividend yield should be close to 3.3% based on the current share price.
Viatris is a great example of a boring dividend stock that should be able to keep the dividends flowing (and likely growing) for a long time to come. I'm not as confident as Wall Street analysts are that the stock will jump 50% over the next 12 months. However, with its super-low valuation, I don't think the stock has much room to move lower.
Sponsored
Could this odd-looking machine really be the most transformative innovation in history?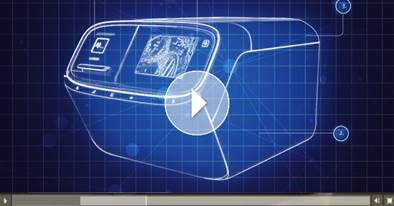 Experts are screaming: "YES"! 

Elon Musk calls it "amazing…" 

A former Apple CEO says: "[It will] have a far bigger impact on humanity than the Internet." 

While a Harvard Ph.D. says it could "[surpass] the space, atomic, and electronic revolutions in its significance." 

It's a technology I call "Imperium." 

And it's about to spark the biggest investment mega trend in history … with one small Silicon Valley company at the center of it all.   

To get all the details, click here now…