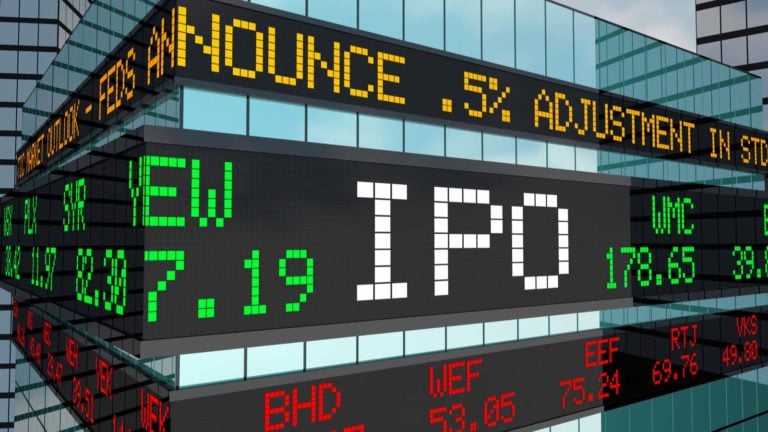 Despite the impact of the novel coronavirus pandemic on financial markets in the first half of 2020, the depths of March did not discouraged companies from initial public offerings. As of Nov. 18, 2020, there have been 377 IPOs on U.S. markets, some 76.2% more than last year.
Quite a few of the newly listed companies have presented attractive investment opportunities. I have narrowed down and focused on four names that went public this year. I believe that these IPOs are ready to roar on the back of strong top-line and earnings growth.
Let's take a deeper look into these new investment opportunities.
Li Auto (NASDAQ:LI)
iHuman (NYSE:IH)
Vital Farms (NASDAQ:VITL)
Lordstown Motors (NASDAQ:RIDE)
2020 IPOs Ready to Roar: Li Auto (LI)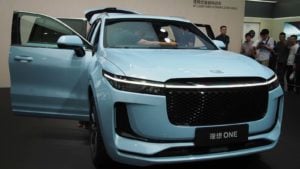 Source: Carrie Fereday / Shutterstock.com
Among the IPOs of FY2020, Li Auto's offering is probably the most exciting. As I write about this electric vehicle maker in China, it's worth noting that Nio (NYSE:NIO) stock has skyrocketed by 1,280% in past six months. LI stock, which listed at $11.50 has already surged by more than 120% after closing on its debut at $16. However, I believe that the best part of the rally is still to come.
Recently, the company reported its first quarterly numbers. Vehicle deliveries for the third quarter of 2020 were 8,660, a 31% increase on a quarter-on-quarter basis. Vehicle deliveries have steadily increased since the first model was launched in November 2019.
Further, for Q4 2020, the company expects to deliver 11,000 to 12,000 vehicles. Once the economy gains further traction, I expect stronger numbers. Another important point to note is that the company reported free cash flow of 750 million CNY ($114.1 million) for the quarter; Nio was struggling for cash earlier this year. Li Auto has strong operational efficiencies and as FCF swells, the stock is likely to trend higher.
Li Auto has also formed a strategic partnership with Nvidia (NASDAQ:NVDA). The partnership will work in the areas of premium smart SUVs (to be launched in FY2022) and autonomous driving.
The company is also expanding its footprint across China. With focus on innovation-driven growth and the success of the company's first EV, I am bullish on LI stock.
iHuman (IH)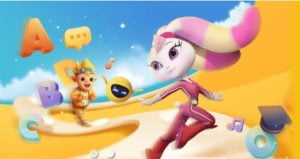 Source: iHuman
IH stock debuted in its Oct. 9 IPO and the shares are worth holding for gains in the coming quarters. If you haven't heard of it, iHuman is a leading childhood edutainment company in China. With the novel coronavirus pandemic, the business of edutainment has gained traction and iHuman stands to benefit from the tailwinds in the coming years.
In terms of growth, iHuman reported monthly active users (MAUs) at 10.3 million as of June 2020. For the prior year comparable period, MAUs were 3.2 million. In addition, the number of paid users increased to 1.4 million as compared to 0.4 million for the period in comparison. This implies a 250% YoY growth. Clearly, the company is on a high growth trajectory. As paid users increase, cash flow will swell.
The total revenue of complementary childhood education market in China is expected to increase to 1,337.7 billion yuan in FY2024 from 592.5 billion yuan in the current year. Given this growth outlook, iHuman will continue to benefit.
In the coming quarters, if the company's MAU and paid user growth is strong, I expect IH stock to surge.
Vital Farms (VITL)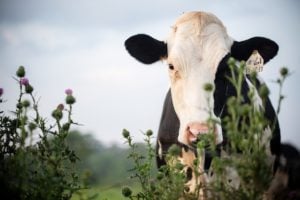 Source: Vital Farms
VITL stock is another name among the IPOs of FY2020 that's worth considering. Vital Farms identifies itself as an ethical food company. The company sells pasture-raised products in the U.S., which includes eggs, butter, hard-boiled eggs and ghee, clarified butter that is popular in South Asian households and has gained in American kitchens in recent years.
It is a Certified B Corporation, a business that balances "purpose and profit" and is legally obligated to measure the impact of business strategy and decisions on its workers.
The first reason to be bullish on VITL stock is the growth momentum. For Q3 2020, the company reported revenue of $53.4 million, which represents a y-o-y growth of 57%. For the same period, the company's EBITDA growth was 101%.
An expanding product category and product penetration is another reason to be bullish. As SKUs expand, the company's top-line growth is likely to accelerate. Most of the company's products are available with top retail partners that include Target (NYSE:TGT), Kroger (NYSE:KR), Whole Foods and Sprouts Farmers Market (NASDAQ:SFM).
The fact that Vital Foods has developed an ethical alternative to factory farming practices is another reason to be bullish. Consumers are increasingly likely to adopt Vital's products as compared to factory egg brands. The company's household penetration has increased to 3.6% in Q3 2020 as compared to 2.2% in Q3 2019.
Lordstown Motors (RIDE)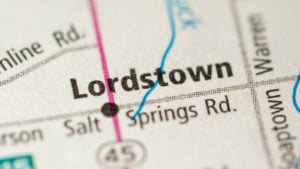 Source: SevenMaps/ShitterStock.com
There have been several SPAC listings in the current year. RIDE stock is among the attractive listings. Lordstown Motors' stock has been volatile since listing in mid August.
After surging to a high of $31.80, RIDE stock corrected to $13. Another rally has taken the stock near previous highs. I believe that Lordstown Motors has an attractive business outlook. The stock is likely to make new highs.
As an overview, Lordstown Motors designs and manufactures electric vehicles. The company's first pick-up truck will hit the markets towards the end of next year. A key reason to be bullish on the company is on its targeting of commercial fleets, still a nascent EV market as compared to consumer vehicles.
The company has already received 40,000 pre-orders for its pick-up. Further, vehicle production is targeted at 31,600 units for FY2022. By FY2024, the company expects to increase production to 107,000 units. If the order inflow remains strong, the positive momentum for the stock will sustain.
The recent listing has provided the company with $675 million to fund growth. With minimal capital expenditure, I don't see prospects for further dilution. This is another positive for RIDE stock.
Read Next: Don't Buy Stocks (Do This Instead)
To put it bluntly:
The stock market looks totally f*cked.
I don't know a single rich person who's excited about the stock market right now…
And I know a whole lot who're dumping stocks as fast as they possibly can.
But here's the good news:
You don't have to go anywhere near stocks to see serious returns.
In fact, there's a brand-new "secret market" where the average returns are way higher…
(In some cases making regular folks into multimillionaires.)
And the average cost of entry is way lower.
Ex-Morgan Stanley banker Jason Williams has created an urgent video that explains everything you need to know about this "secret market"…
And how you can get started today, with as little as $100: