The best presents are the ones that you keep for years and that continue to bring pleasant memories and joy each time you see them. That's exactly what I've tried to assemble here with this list of Christmas stocks — a collection of great companies that are also great investments and will continue to bring good things for as long as you hold them.
They are a diverse lot, from apps to renewable energy companies to e-commerce retailers. But their unique niches have paid off. This past year has accelerated the growth in many of these companies, but they were well positioned to grow before the pandemic hit. If anything, it just accelerated their move to the top.
And there's not a weak link on this list; every single one has an "A" rating and a strong buy recommendation in my Portfolio Grader.
These seven Christmas stocks to buy for happy holidays will be gifts to yourself that will keep your portfolio prosperous well into the new year and beyond:
Appian Corp (NASDAQ:APPN)
Enphase Energy (NASDAQ:ENPH)
Etsy (NASDAQ:ETSY)
Pinterest (NASDAQ:PINS)
Square (NYSE:SQ)
Trade Desk (NASDAQ:TTD)
Twilio (NASDAQ:TWLO)
Christmas Stocks: Appian Corp (APPN)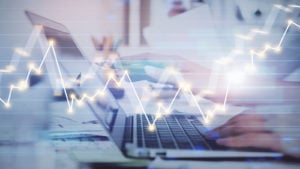 Source: Shutterstock
One of the most important aspects of business in the digital age is that much of the day-to-day operations can be automated. That doesn't mean replacing people with robots as much as it means taking paper receipts and books and everything else and putting them on a database for people to share.
It also means creating integrated processes across divisions and departments so the entire company can access the information it needs without having to send over requests or have access to several different proprietary systems.
It's called business process management (BPM). And Appian has been doing this at the enterprise level since 1999. Some companies were quick to adopt BPM in one way or another, but the pandemic has sped up companies' desire to digitize.
And that's great news for APPN. The stock is up 312% year-to-date, and business is in high demand going into 2021.
Enphase Energy (ENPH)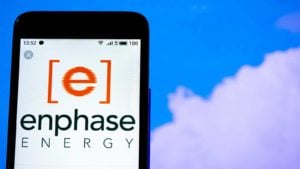 Source: IgorGolovniov / Shutterstock.com
We all know that solar and wind have finally hit their point of inflection in the U.S. Many other nations have already adopted renewables, but the U.S. was one of the last major nations to truly embrace these resources.
The thing is, while everyone is buying solar panel stocks, there's a key piece of technology that makes the whole system work. It's called an inverter.
The power from solar or wind comes in as direct current (DC) and has to be converted to alternating current (AC). That's what the inverter does. And ENPH is one of a few companies that makes inverters.
The stock has gone from zero to hero this year, up 543% year-to-date. And the green trend is its friend. ENPH stock is now big enough that institutional investors are adding it to portfolios.
Etsy (ETSY)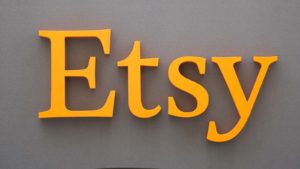 Source: quietbits / Shutterstock.com
As you all know, this has been a big year for online shopping. E-commerce has skyrocketed. While this was certainly a steady growth trend before the pandemic, the lockdowns added booster rockets to the e-commerce industry.
Companies like Etsy that were on the fringe, looking to find their space in the digital marketplace pre-pandemic, are now significant players. And that dynamic won't reverse itself.
ETSY has built a unique niche among e-retailers, and the pandemic has helped cement its position as the leader in that niche. It is also benefiting from the economic challenges of the pandemic, with new customers looking to open stores on the site to sell their goods.
The stock is up 324% year-to-date. That influx of capital makes it a major player, and the economy will lend itself to its continued growth.
Pinterest (PINS)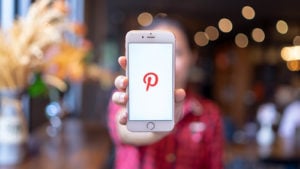 Source: Nopparat Khokthong / Shutterstock.com
When Pinterest began 12 years ago, it seemed like a company with a solution to a problem no one really had.
Creating digital pin boards of pictures that people found while surfing the internet didn't seem like much of a business model. But PINS knew better. Nearly 70% of the U.S. economy is driven by consumer spending.
In good times, people shop and spend. In bad times, people shop and wait for the day when they can buy what they want. And PINS allows them to do that.
But now, it's a far more sophisticated platform that offers a variety of products. It's like an online shopping mall driven by subject. You want to see what kind of gazebos are out there? Type it in and shop. And then share it with your spouse or friends.
PINS has now become a powerful tool. And that's why it's up 279% year-to-date.
Square (SQ)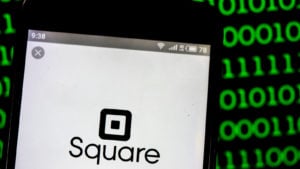 Source: IgorGolovniov / Shutterstock.com
As the gig economy transitions to a more entrepreneurial model, credit-processing solutions have become a big deal. They allow individuals to build out home businesses or small businesses to manage operations in the digital economy.
There were certainly already companies in this space, but as the economy splintered and workers began picking side hustles or starting small craft businesses, the demand for alternative companies grew.
SQ is in the right place at the right time. And the demand for its systems is likely to increase significantly in the next few years as banks scramble to find their relevance in a digital-transaction-oriented world.
The stock is up 275% year-to-date, with plenty of headroom from here.
Trade Desk (TTD)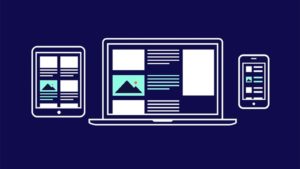 Source: Shutterstock/ Bella Melo
If the gig economy transitions into the entrepreneur economy, it follows that as some of those businesses grow, they're going to need to advertise their services to more people in a larger area.
And that's where Trade Desk comes in. It is an online advertising platform built for ad buyers. And it's buyer focused — it isn't steering you into its ad platforms, because it doesn't own any.
This is a big deal for small companies because ad buying and placement isn't something most people know how to do. And they certainly don't think about the intricacies much. But marketing is a big part of expanding sales and small businesses don't have a lot of money to waste learning by losing.
TTD is up 267% year-to-date, and, given where the global economy is, we're likely early on in this trend.
Twilio (TWLO)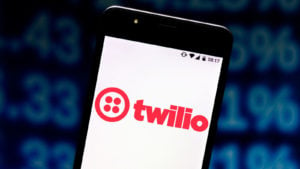 Source: rafapress / Shutterstock.com
Improving and digitizing workflows has a few components. One is integrating communications across companies, their workforces and their customers. Twilio is a Cloud-communications platform that acts as a service communications integration company.
The entire platform is built in the Cloud, and the solutions are entirely scalable and customizable to the needs of each business.
There are a number of players in this space, usually companies that offer these services as part of a larger service platform. TWLO has built its reputation as being a pure play in this sector with a growing reputation.
The stock is up 272% year-to-date and is well positioned to grow its platform for years to come.
Read Next: "Tesla Killer" Launches 90,900% Market Surge
I'm here 3,000 miles from home in Long Beach, California.
This industrial suburb looks nothing like Silicon Valley, but recently it's become the epicenter of an explosive new technology.
One that's taking the $2.5 trillion electric vehicle market by storm.
It charges in just minutes — not hours. It's 100% emission-free, costs next to nothing, and involves no fossil fuels. The only thing it emits is pure, clean water.
This is why experts call this technology the "Tesla Killer."
I came here to try it for myself and see if all these claims were true.
And incredibly enough, the "Tesla Killer" worked better than I imagined.
The car took moments to fill and drove like a dream along the California coast, lasting hundreds of miles.
I'm now certain that no Tesla could possibly compete with it.
That's why Bloomberg projects it to "skyrocket 1,000 times over." And best of all…
The tiny, little-known stock behind the "Tesla Killer" trades for just a few bucks.
Don't wait another moment.
Now you can lock in its shares at a few dollars, instead of around a few hundred dollars like Tesla.
Click here for the full story.